Omer Arbel
20 things you should know about Omer Arbel...
Zanoah Bia et Nargisse Rafik, January 23, 2007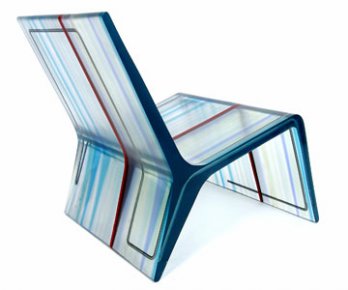 Omer Arbel_2.4 Chair
E.D.: What do you hope your current work will bring to people?
O.A.: I aim to make precious things. I aim to make objects that are precious to people in an emotional way… in this way I feel designers can bring meaning into people's lives.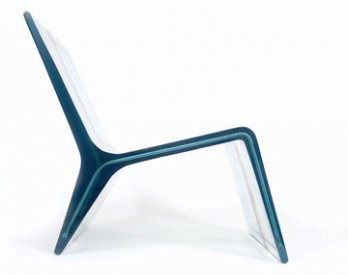 Omer Arbel_2.4 Chair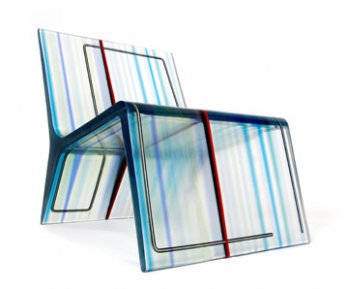 Omer Arbel_2.4 Chair
E.D.: What are currently your favourite brands or objects, and why?
O.A.:
I am very supportive of the new British company
Established & Sons
. They have a very strong collection and a really fresh business model. Also, a new Turkish manufacturing house called
Autoban
- I like them because they have a quirky approach to aesthetics - a kind of charming awkwardness
.
E.D.: Can you describe the evolution of your work, from your first projects to the present day?
O.A.:I have only been actively making things for 4 years… too soon to really see evolution. My work now is probably a little more sophisticated, well executed, but that comes with experience. But I feel that on a deep level I have not really moved - I am still interested in the same things.
E.D.: What would be your dream project?
O.A.:
So many dream projects. I would like to do a big important civic building, like a courthouse or something like that.
E.D.: What invention would best improve your life?
O.A.:If you could bottle up extra hours of sleep and save them for later. During a deadline, you can pop a bottle of sleep, drink it down and feel better.
E.D.: Which city resembles you the most and why?
O.A.:Hard question. There are many cities that I love, but I don't know that they resemble me in any way: Vancouver, New York and Barcelona.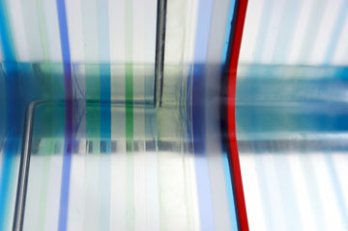 Omer Arbel_2.4 Chair
E.D.: What couldn't you live without?
O.A.: Sunshine. It rains 8 months of the year in Vancouver.
E.D.: Finally, which 20th century architects/designers would you invite to a dream dinner?
O.A.:I would throw a big dinner party and invite everyone I've mentioned in the last 19 answers!
www.omerarbel.com