Omer Arbel
20 things you should know about Omer Arbel...
Zanoah Bia et Nargisse Rafik, January 23, 2007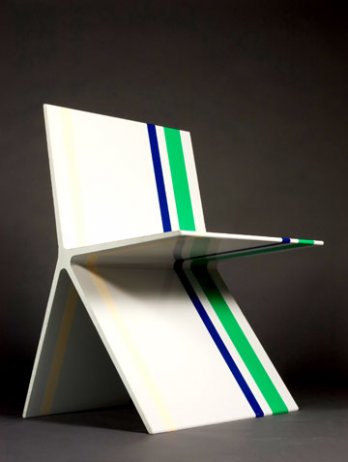 Omer Arbel_8.0 Chair_white
E.D.: Do you define yourself more as a designer or as an architect, and why?
O.A.:I strive to approach architecture as an industrial designer and approach industrial design as an architect.
E.D.: And chic, what do you feel it is?
O.A.: 'style' is defined in the dictionary as 'a manner of doing things'. When looked at in this way, I have to say that I have no objections!
E.D.: Which artist / architect / designer do you admire most?
O.A.:There are a great many that I love. Right now I am really interested in the late work of Le Corbusier.