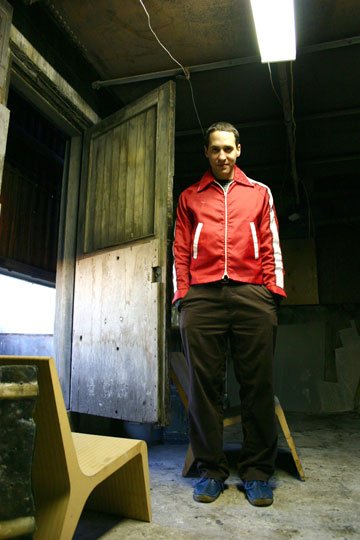 Omer Arbel
20 things you should know about Omer Arbel...
Zanoah Bia et Nargisse Rafik, January 23, 2007
The young designer Omer Arbel has already been recognized thanks to his ingenious, inventive and modular furniture design. The pieces of furniture he created express the inherent properties of modern materials. The Chicago Athenaeum Museum of Architecture and Design has acquired one of his 2.4 Chair.
He worked with John and Patricia Patkau, and with Niels Bendtsen, acclaimed Vancouver designers and architects. He's now established his own firm Omer Arbel Design Office in the same city.
Omer Arbel_1.1 Shelf_detail
E.D.: Who are you / how would you describe yourself?
O.A.:I am Omer Arbel, an architect and industrial designer.

E.D.: Tell us more about the Penthouse project, or your last projects / works?
O.A.: I am in the process of completing a complete interior for a two storey, waterfront 7500 sq. ft penthouse in Vancouver. The penthouse will be one of Vancouver's most exclusive residences. The design project centres around four backlit, chalk white onyx rooms, which act as giant lanterns for the spaces around them and which can be seen from all over the downtown core. The project also includes numerous pieces of custom furniture… I am even designing custom flatware.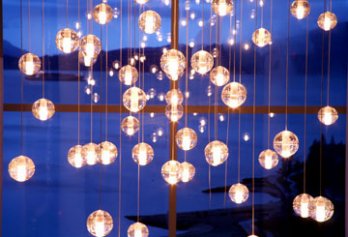 Omer Arbel_1.4 Pendant lights_Penthouse, Vancouver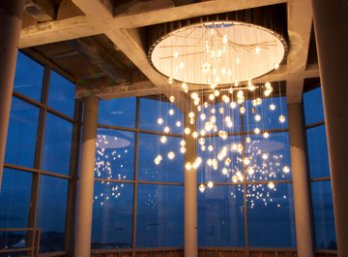 Omer Arbel_1.4 Pendant lights_Penthouse, Vancouver