David Adjaye
Urban Africa – A photographic journey
C.S. + E.D., September 28, 2015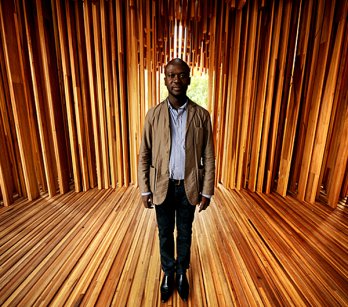 David Adjaye/W.P..
Bio_Express
Born (1966) in Dar-Es-Salam, Tanzania, David Adjaye moved to London in 1979. Graduating from the Royal College of Art in 1993, David Adjaye trained with David Chipperfield Architects and Eduardo Souto de Moura Architects in Oporto. Winning the RIBA First Prize Bronze Medal in 1993 Adjaye set up his own practice, Adjaye Associates in 2000 and was nominated for a Stirling Prize in 2006 for his Whitechapel Idea Store. In June 2007, David Adjaye was awarded an OBE for services to architecture. He received an honorary doctorate of the arts from the University of East London in November 2007. With a rich body of built work he has recently won the prestigious commission to design the new National Museum of African American History and Culture in Washington DC which will open in 2015.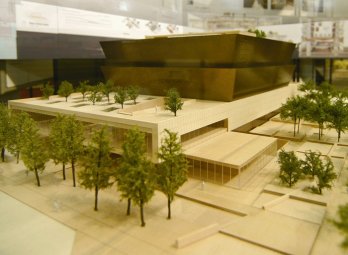 National Museum of African American History and Culture_Freelon Adjaye Bond-SmithGroup
Promenade with David Adjaye...

EgoDesign Magazine: Who is David Adjaye? How would you describe yourself? David Adjaye:
I hate this kind of question... I do not know how to describe myself, I do not describe.
E.D.: Is there a philosophy behind your work, project? D.A.:
I'm trying to test sensory perceptions and preconceptions, while devising new proposals adapted to our time.
E.D.: What do you consider your influences, what inspires you? D.A.:
My influences are varied, but many of them are rooted in African culture. I am interested in African architecture as a kind of DNA. I observe the elementary compositions of this architecture to derive the key elements, to divine the essence. For me, these compositions are a sort of checklist. I'm also inspired by sculpture and African textiles. The music is also very important to me - I draw much inspiration from music. What makes me different from other architects is not so much my African culture, but rather the fact that, for me, the psychological aspect of things is very important. I do not believe in the supremacy of the function. I think that the emotional aspect of a building is more important. There is a very clear direction through all my projects and this is probably why people say my work is different.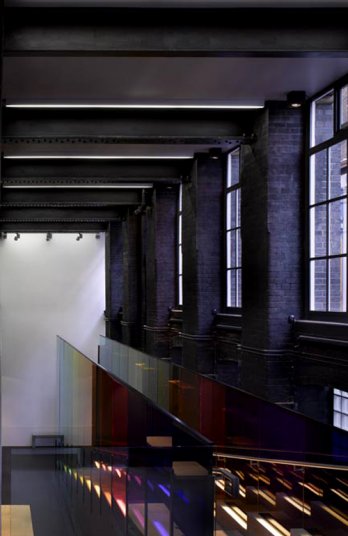 Kvadrat showroom by Peter Saville and David Adjaye.
E.D.: How would you explain (to children, for example) architecture? D.A.:
I would say that architecture is the skin in which we live!
E.D.: When and how did you find out what architecture was?
D.A.:
When I was young, I lived in Kenya in Nairobi City – one of the most modern cities in Africa. I lived among all these new buildings yet not truly realizing what the word architecture really meant. It was only later in late adolescence, as I was bringing my brother who is handicapped to school, that I started asking myself questions and became interested in the effect that architecture could have in people's lives. This kind of concern remained. When I was in college, my thesis project dealt with justice and architecture for people with disabilities. I really wanted to explore this subject.