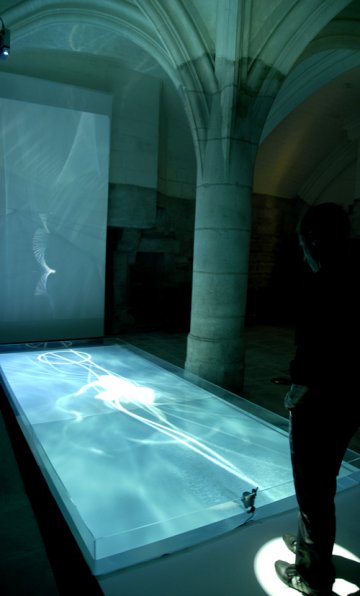 Electronic Shadow
Naziha Mestaoui + Yacine Aït Kaci
F.B., November 18, 2013
PORTRAIT

Hybrid Design: Space multiplied by the image and time

Created in 2000 by Naziha MESTAOUI, architect and artist, and Yacine AIT KACI, director and artist, Electronic Shadow focuses its research in the physical relations between space and image. Using its patented - in many disciplines: design, architecture, art, etc. - space/image projection system, Electronic Shadow has many exhibits to its credit (e.g. at MOMA in New-York, Museum of Photography in Tokyo, the Centre Georges Pompidou and La Villette in Paris, the French cultural center in Milan, the MoCA Shanghai,…). It won the Grand Prize at the 2004 Japan Media Art Festival with 3minutes², an installation which used for the first time video mapping.
Electronic Shadow took part in the Year of Cezanne celebrations in Aix-en-Provence, with an image projection project at the painter's house, open to the public for the very first time. One of Electronic Shadow's latest accomplishments is the Double Vision video-choreography show (in December 12, 2009) created with star choreographer Carolyn Carlson. Electronic Shadow works also as light artist for architectural projects, such as Frac Centre with the architect Jakob MacFarlane (opening 2012).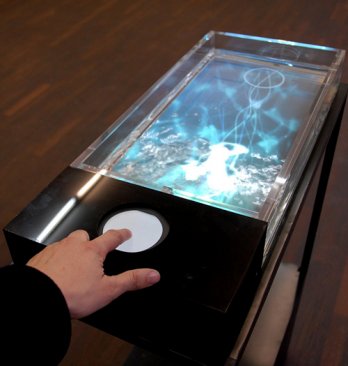 Electronic Shadow/Ex-Îles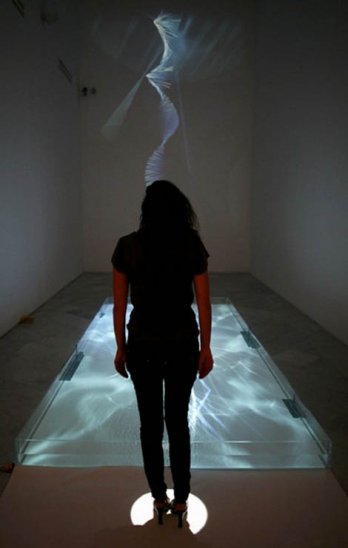 Electronic Shadow/A woman stands next to French artists Naziha Mestaoui and Yacine Aitkaci's art work