Wangechi MUTU
The Anthropological Art
B.P., August 19, 2013
Wangechi Mutu_Female sexual organs, 2005
Wangechi MuTu at Guggenheim Berlin
In her work, New York-based artist Wangechi Mutu addresses issues related to black female identity between Western consumer culture, African politics, and postcolonial history. She became known for her collages that vacillate between beauty and horror. By using various materials such as glitter, tape, or animal fur in combination with magazine clippings, she creates idiosyncratic pieces that present the female body in a distorted, seductive, or commanding way and in a state of constant transformation. Presented by Deutsche Bank,
Wangechi Mutu
was the first solo exhibition of the artist's work in Germany.
Same for the city of Montreal.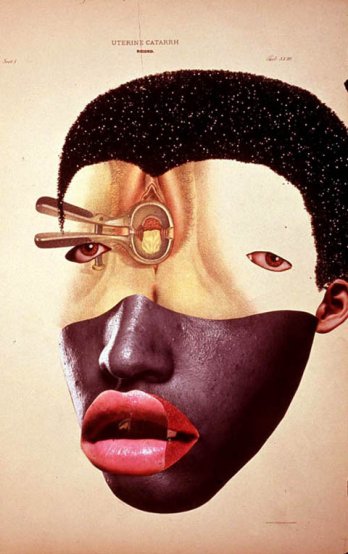 Wangechi Mutu_Uterine Catarrh, 2004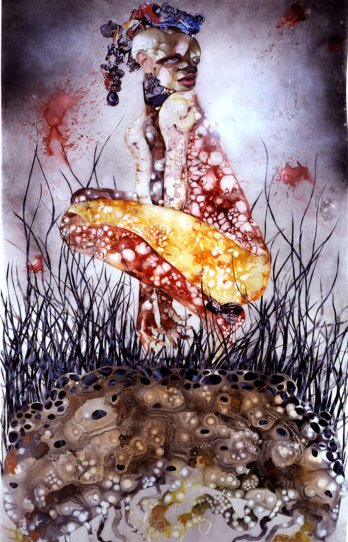 Wangechi Mutu_Backlash Blues