Wangechi MUTU
The Anthropological Art
B.P., August 19, 2013
Wangechi Mutu_Prolapsus of the Uterus, 2004
The configuration of the work evokes a classroom in an African school. Pinned to the walls in rows, the Moth Girls form a disturbingly beautiful bestiary inspiring contradictory feelings. Moth Girls is displayed in the centre of the exhibition space, which has been completely transformed for the occasion: the walls are covered in felt and a shimmering curtain invites visitors to walk into a video screening. Also prominently displayed is a series of collage-drawings depicting black women, tampered with and prey to strange mutations, which have earned the artist international recognition.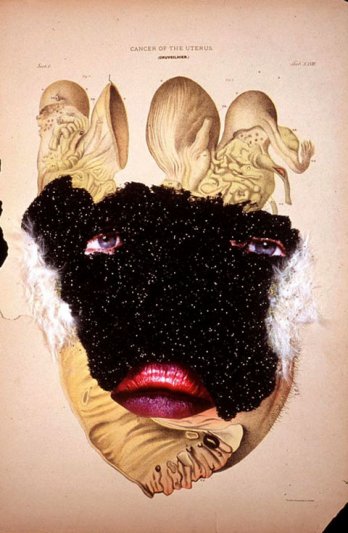 Wangechi Mutu_Cancer of the Uterus, 2005
Bio_Express
Wangechi Mutu, born in Nairobi, Kenya, in 1972, now lives and works in New York. She studied at Yale University, Cooper Union for the Advancement of Arts and Science, where she honed her interest in anthropology, and the United World College of the Atlantic. She first made her name in 2009 when she participated in the group show entitled Collage: The Unmonumental Picture, presented at the New Museum, New York. This is the artist's first exhibition in Québec.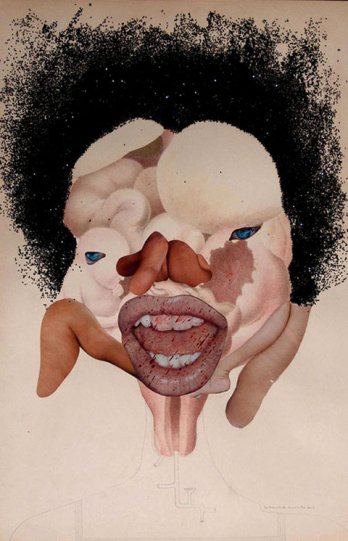 Wangechi Mutu_Ectopic Pregnancy, 2004