Do not disturb - Drake Hotel
The Drake Hotel in Toronto
Samira Azzahir, February 12, 2007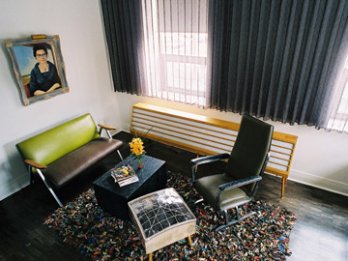 P. Keith Pace Asciak
The grand staircase leads up and out of the communal revelry. There are a modest 19 rooms at the Drake and each one is skillfully designed to make the best use of the small space. The tone is understated with clean simple lines, multi-functional amenities and muted colours. The décor is spare but bright and playful incorporating local artists and craftsman to add whimsical touches of their own. The atmosphere is relaxed and unpretentious.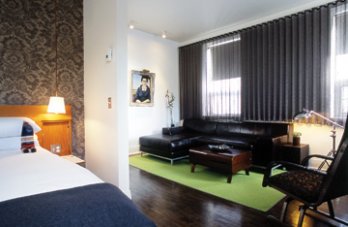 P. Keith Pace Asciak
...The hotel has mastered the art of re-invention: fresh style that comprimises none of the Drake's raw spirit.
www.thedrakehotel.ca