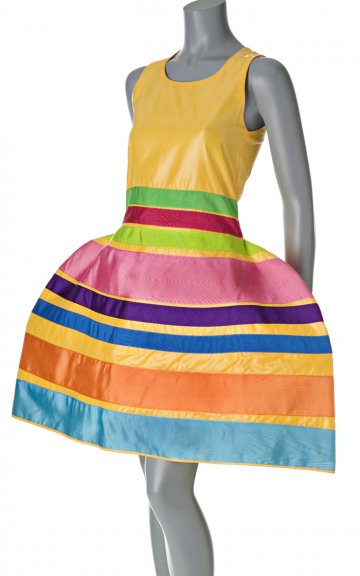 20 Dresses for Europe
FASHION + DESIGN + LETTERS
Hélène van den Wildenberg, January 25, 2010
The "20 Dresses for Europe" exhibition, the first major cultural event to be undertaken by the Spanish Presidency of the Council of the European Union, will be open to the public in the Salle de la Milice and the Salle Ogivale of Brussels City Hall in the Grand-Place from 3 February to 4 April, 2010. Dresses of poetry, the rustling of pages - a most unexpected and oh-so-chic marriage of cultures!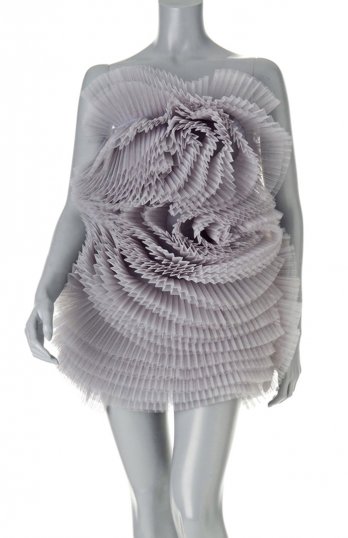 20 Dresses For Europe/Amaya Arzuaga
The
"20 Dresses for Europe"
was launched in 2006 following the great success that met similar exhibitions in Tokyo, Beijing, Istanbul and Milan. This original show offers an invitation to dialogue between two forms of art only rarely associated with each other but also - and above all - between the cultures of the three countries who are next to hold the rotating presidency of the Council of the European Union: Spain, Belgium and Hungary.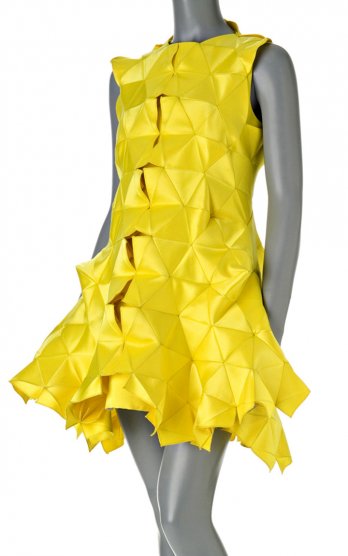 20 Dresses For Europe/Devota & Lomba
The Instituto Cervantes de Bruxelles, the Asociación de Creadores de Moda de España (the Spanish Fashion Designers' Association), Modo Bruxellae, the Flanders Fashion Institute and the Hungarian Cultural Insitute have invited designers of the top rank to elaborate on the texts of the biggest names in Spanish, Belgian and Hungarian literature.