20 Dresses for Europe
FASHION + DESIGN + LETTERS
Hélène van den Wildenberg, January 25, 2010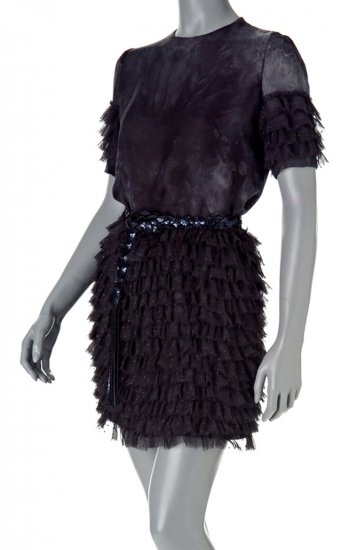 20 Dresses For Europe/Carmen March
The distinguished honorees from Spain comprise
Devota & Lomba for « Cien años de soledad » by Gabriel García Márquez, - Agatha Ruíz de la Prada for « LLona llegó con la lluvia » by Álvaro Mutis, - Victorio & Lucchino for « Soles » by Juan Gelman, - Carmen March for « Cinco horas con Mario » by Miguel Delibes, - Jesús del Pozo for « Los años con Laura Díaz » by Carlos Fuentes, Hannibal Laguna for « Latitud. Mandarla » by José Ángel Valente, Miguel Palacio for « La Reina de las Nieves » by Carmen Martín Gaite, Purificación García for « Jardín » by Dulce María Loynaz, Davidelfin for « Exentos II » by Antonio Gamoneda, Amaya Arzuaga for « Delirio y Destino. La loca » by María Zambrano, Roberto Tortea for « Carlota Fainberg » by Antonio Muñoz Molina and Lydia Delgado for « Barrio Maravillas » by Rosa Chacel.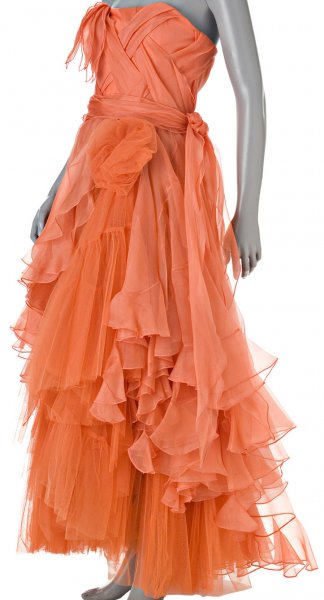 20 Dresses For Europe/Victorio & Lucchino
From Belgium
Michael Guerra for « Les aveugles » by Maurice Maeterlinck, Katrien Van Hecke for « Het verdriet van België » by Hugo Claus José Enrique Oña for « Ni d'Eve ni d'Adam » by Amélie Nothomb and
Anna Heylen for « Dertig » by Stefan Hertmans.
And from Hungary
Tamás Náray for « La porte » by Magda Szabó, Miklós Pazicski for « Vos jours sont comptés » by Miklós Bánffy, Kati Zoób for « Les Confessions d'un bourgeois » by Sándor Márai, and Natália Gyulai for « 99 poésies » by Zsuzsa Takács.
http://bruselas.cervantes.es