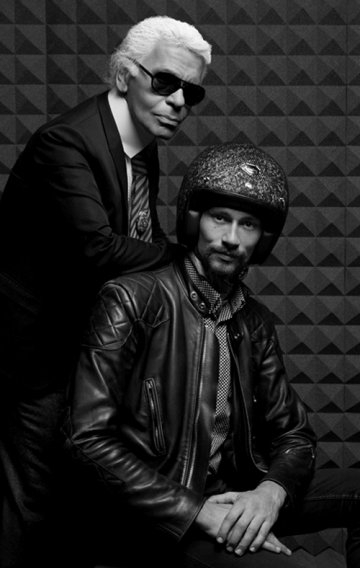 Karl Lagerfeld + Jérôme Coste
Les Ateliers Ruby
Céline A., January 18, 2010
For the four program of Signature limited editions by Les Ateliers Ruby, the helmet company is joining forces with the Karl Lagerfeld brand to inaugurate "Multiples": Collector's helmets in editions of 12.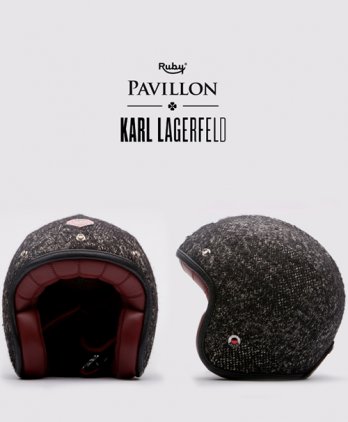 Ateliers Ruby/RUBY&KARL LAGERFELD_Ateliers Ruby
THE BRAND RUBY®
Les ateliers Ruby presents Ruby®, the first brand of top accessories designed to help you keep moving. Inspired by Steve McQueen, science fiction, mechanical beauties and the great tradition of french luxury, Jérôme Coste has dreamt up Ruby®, a brand which keeps heroes and heroines moving quickly and safely day to day. The first collection presents a protective helmet for motorcyclists, the pavillon®, together with a range of silk scarves.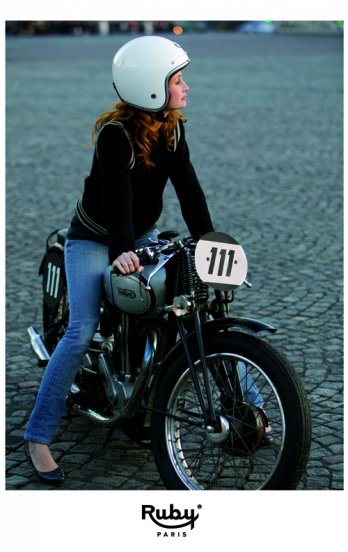 Ateliers Ruby/Dimitri Coste
THE MEN BEHIND
Ruby® was born out of the parisian designer jerôme coste's obsession with this particular safety accessory. Jérôme grew up in the world of the mechanical sports, fascinated by both the champions' performances and their outfits. He wanted to emulate them and his own breakneck temperament earned him six cranial traumatisms Although no after-effects showed up on the encephalograms he saw this as an additional explanation of his interest in «protective headgear», so he started a collection.