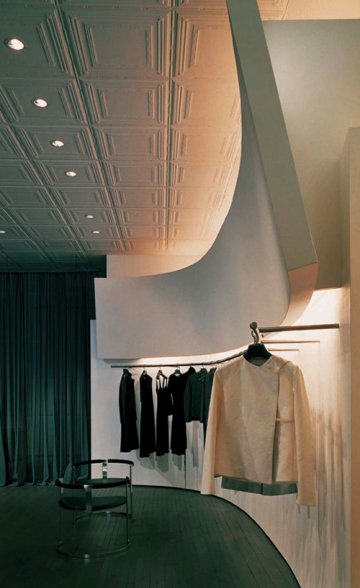 Stephan Jaklitsch
Habits + Patterns + Algorithms 1998-2008
Stephan Jaklitsch + Mark Gardner, August 2, 2010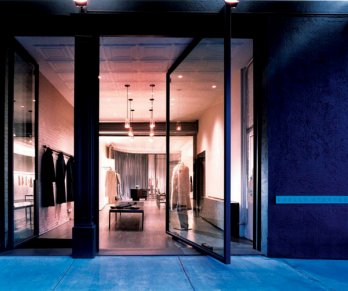 Stephan Jaklitsch /Shelly Steffee Store, New York, New York 2001_Paul Warchol.
The New York-based architect behind all Marc Jacobs retail locations worldwide
Stephan Jaklitsch's Habits, Patterns, Algorithms
presents a diverse selection of the studio's most noteworthy projects and built work. Organized in a rough chronological sequence, the projects range in scale from small interior-oriented retail constructions and free-standing residential work, which engages the surrounding landscape, to larger urban transformations both built and speculative. The primary focus is the process of the design and construction of each work and the strict limitations presented by program, site, code or client conditions. Each project is presented with detailed drawings, sketches, models and photographs.
"Jaklitsch's modernism is both international and has style, having been grafted to a new global force of commerce and fashion. He has complimented his hard-edged but sumptuous global urban projects with more rustic vernacular projects - equally far flung - continuing the classical tradition of distinct architectural languages for the city and the landscape."
--Terence Riley, Director, Miami Art Museum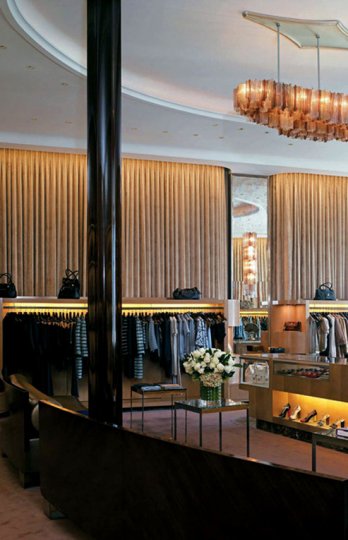 Stephan Jaklitsch /Marc Jacobs, Los Angles, California 2003-2005_John Linden
Bio_Express
Stephan Jaklitsch received his BS in Architecture from the Georgia Institute of Technology and M-Arch from Princeton University. As Principal of Stephan Jaklitsch Architects since 1998, he has taken the firm from a small design studio focused on residential and commercial projects in New York City to a 12-member architectural firm with a diverse, international portfolio of work. Today, with several hundred completed projects around the world, his firm has received numerous awards, including two Merit Awards from the American Institute of Architects. Stephan Jaklitsch has seen his work exhibited in New York, Chicago, and London and featured in prominent publications throughout the world. Through his work, Jaklitsch seeks to explore the poetry of architecture – using the manipulation of space and light to create rigorously detailed spaces that convey a sense of meaning and purpose to their respective contexts.