Verner Panton
Panton Chair, 1959-1960
V.M., September 7, 2015
Portrait Express

Danish designer Verner Panton spent many years thinking about how to produce a plastic chair moulded in one piece. Together with Vitra, he came up with the first prototypes in the 1960s and Panton Chair went into series production as of 1967. Unlike the cheaper Panton Chair Standard in solid plastic, Panton Chair Classic is made of rigid expanded plastic and has a lacquered surface.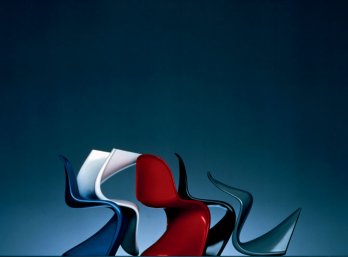 Verner Panton/Panton chair, Vitra Design Museum_Verner Panton
Bio_Express
Verner Panton, born 1926 in Gamtofte, Denmark, studied at Odense Technical College before enrolling at the Royal Danish Academy of Fine Arts in Copenhagen as an architecture student.
He worked from 1950-52 in the architectural firm of Arne Jacobsen, and founded an independent studio for architecture and design in 1955. His furniture designs for the firm Plus-linje attracted attention with their geometric forms. In the following years Panton created numerous designs for seating furniture and lighting.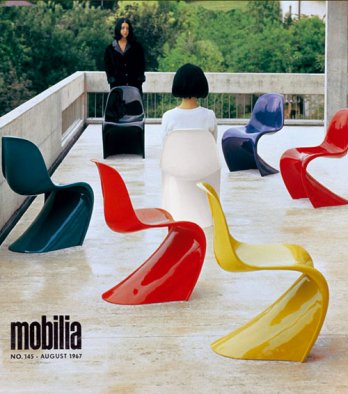 Verner Panton/Louis Schnakenburg, Kopenhagen_Verner Panton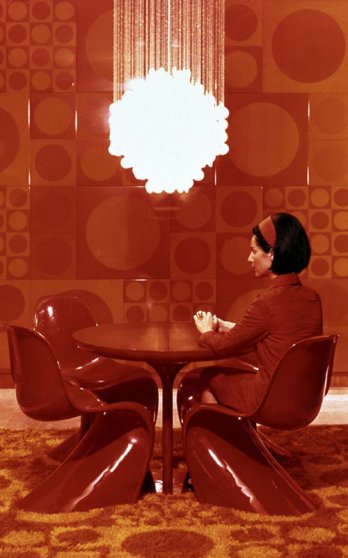 Verner Panton/Panton chair_Louis Schnakenburg, Kopenhagen_Verner Panton