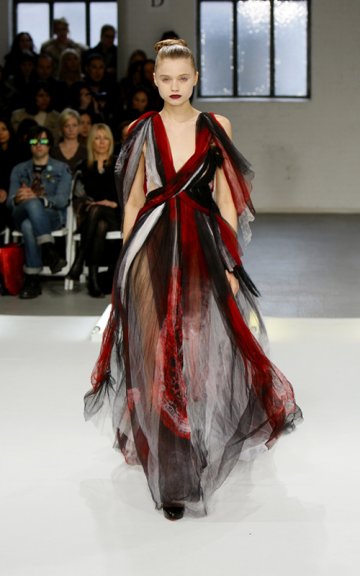 Kate & Laura Mulleavy
Rodarte to Be Featured in "Quicktake" Installation
Laurie Olivieri + Jennifer Northrop, December 28, 2009
"Quicktake: Rodarte,"
a fashion installation, will be on view at the Smithsonian's Cooper- Hewitt, National Design Museum from Feb. 11, 2010 through March 14, 2010. Founded in 2005 by Kate and Laura Mulleavy, Rodarte is widely acclaimed for its daring and conceptual collections. "Quicktake: Rodarte" offers a glimpse into the Mulleavys' unique process and inspiration at an important point in their career; recently Rodarte was awarded the 2009 Womenswear Designer of the Year by the Council of Fashion Designers of America and was named a 2009 fashion design finalist for Cooper-Hewitt's National Design Awards.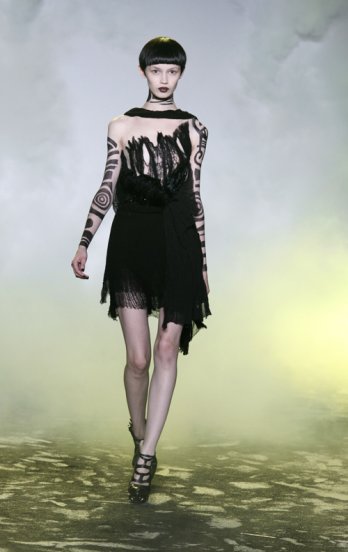 Kate & Laura Mulleavy_Rodarte/Rodarte, Fall-Winter 2008 collection_Dan Lecca
Rodarte's creations feature complex manipulation of materials and other meticulous techniques evocative of haute couture through an American lens. The Mulleavys deliver emotionally powerful, dynamic collections that interweave extremely hard and delicate elements simultaneously. Recent runway collections have referenced disparate themes, such as the building and taking apart of homes, California Condors, Boris Karloff as Frankenstein, land art and Japanese horror films. "The Mulleavys' instinctive approach and lack of traditional fashion training give their collections a fresh point of view while always managing to be sophisticated and experimental; something completely unique within American fashion," said Gregory Krum, director of retail at Cooper-Hewitt, who is curating the installation along with Susan Brown, assistant curator in the Textiles Department.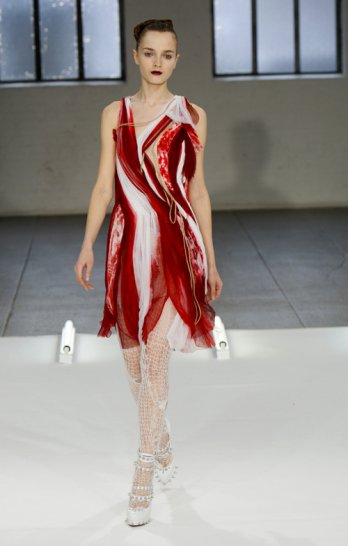 Kate & Laura Mulleavy_Rodarte/Rodarte, Fall-Winter 2008 collection_Dan Lecca