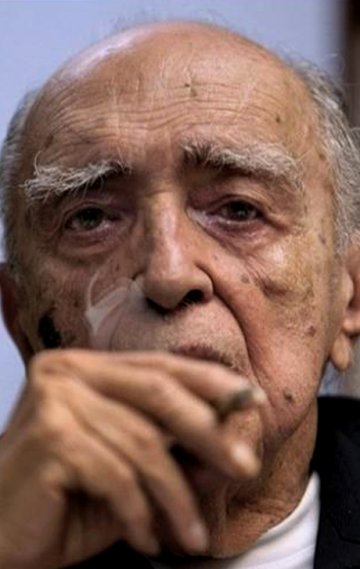 I remember you Oscar Niemeyer.
The Last Modernist...
E.D.T., April 15, 2019
A Tribute to...

The Brazilian architect Oscar Niemeyer died on Wednesday, December 5th, 2012 at the age of 104. He designed much (more than 600 works around the world) works of the country's futuristic capital Brasilia. The Brazilian icon, who won architecture's top award, the Pritzker Prize, in 1988, started his career in the 1930s and went on working well into the 21st century, after turning 10 leaves a considerable work the most known jewels(flagships) of which are the national Congress of Brazil, the Cathedral of Brasilia and the Museum of contemporary art of Niteroi, near Rio.

Architectural journey...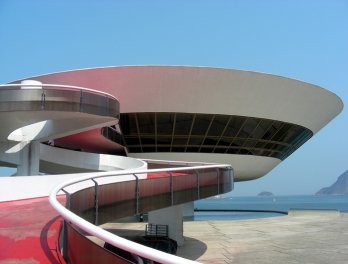 Oscar Niemeyer/Brazil - Rio de Janeiro - Niteroi - Museum of Contemporary Art (MAC)
Bio_Express
Oscar Niemeyer was born in 1907 in the hillside district of Rio de Janeiro, Brazil and studied at the Academy of Fine Arts there. Niemeyer's architecture, conceived as lyrical sculpture, expands on the principles and innovations of Le Corbusier to become a kind of free-form sculpture. In 1938-39 he designed the Brazilian Pavilion for the New York World's Fair in collaboration with Lucio Costa. His celebrated career began to blossom with his involvement with the Ministry of Education and Health (1945) in Rio de Janeiro. Niemeyer's mentor, Lucio Costa, architect, urban planner, and renowned pioneer of Modern architecture in Brazil, led a group of young architects who collaborated with Le Corbusier to design the building which became a landmark of modern Brazilian architecture. It was while Niemeyer was working on this project that he met the mayor of Brazil's wealthiest state, Juscelino Kubitschek, who would later become President of Brazil. As President, he appointed Niemeyer in 1956 to be the chief architect of Brasilia, the new capital of Brazil, his designs complementing Lucio Costa's overall plans. The designs for many buildings in Brasilia would occupy much of his time for many years.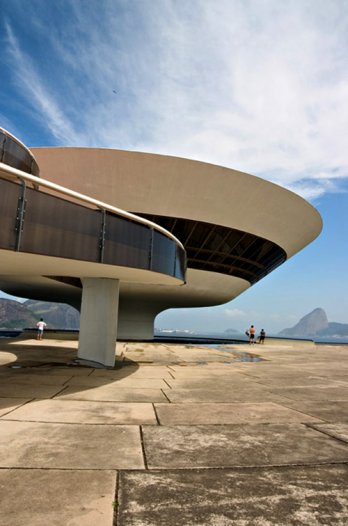 Oscar Niemeyer/Niteroi Contemporary Art Museum, Niterioi, Brazil, 1996_Paulo Neres