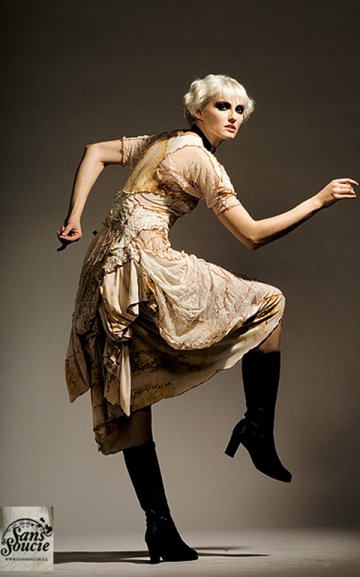 Katherine Soucie
Vanitas collection
K.I., December 14, 2009
The recent collection
Vanitas
, produced by Vancouver based clothing and textile designer Katherine Soucie, is a new series of garments created in response to investigation into the concept of modest indulgence and what that has come to represent in today's society.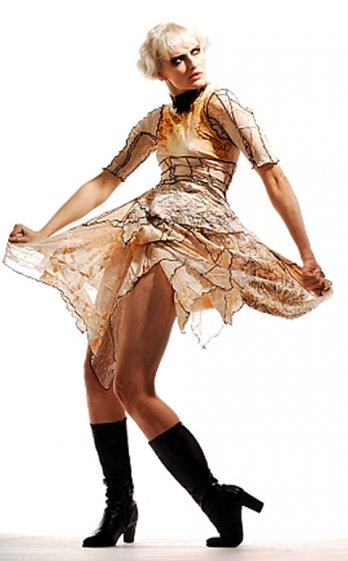 Katherine Soucie_VanitasCollection_Shimon Karmel
This new body of work was initiated through the support of the
Downtown Eastside Small Arts Grant Program and Emily Carr University of Art and Design
. Katherine Soucie who was selected as a recipient of this grant this past summer was inspired to create this new work after being donated an obsolete industrial embroidery machine in conjunction with experimentations with a digital embroidery machine recently acquired by
Emily Carr University
. This funding not only encouraged the development of new work with this equipment but also has also enabled for other artists and designers in the community to have access to such equipment for research and development purposes.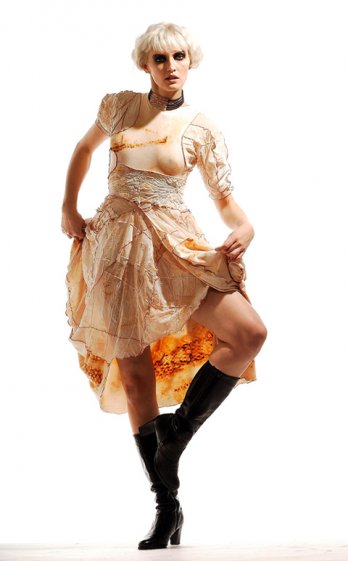 Katherine Soucie_Vanitas Collection_Shimon Karmel