The Sens au Masculin...AND THE BEAUTY IN 2015!
Twenty things you should know about Francis Kurkdjian...
Dorinda Bixler, July 20, 2015
LA NOBLESSE DES SENS...Francis Kurkdjian Nourhan was born (in 1969) in Seine et Marne. There is no shadow of a perfumer in his family. Moreover, he grew up in the adoration of his maternal grandparents. His grandfather was a tailor for men. His grandmother watched over everything and everyone. At home in Vincennes, he immersed himself in this paradise of 35 square metres which mingled the smells of sewing oil, tailor chalk, cloth and spices escaping from the pantry.
Curious about everything, he charged his batteries in the sunshine of love for work well done and developed an protean olfactory memory. At age 13, he suffered a setback by failing a decisive contest for entry into the Dance School of the Paris Opera. In adolescence, along with his studies, he continued his piano lessons and danced within a company. Many of his dreams occurred elsewhere - in the world of sewing.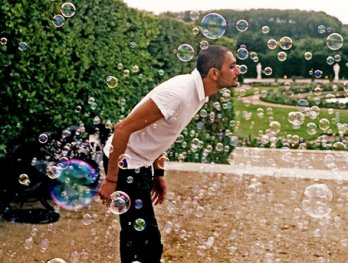 Francis Kurkdjian_Bubbles
Surprisingly, things didn't work out as planned. His life was in total disarray. Then Kurkdjian discovered the unsuspected splendors of glossy magazines, and found a job on the edge of couture and luxury. He began to create for large perfume houses such as Chanel, Jean Patou, Yves Saint Laurent... These scents spiraled out of their bottles like genies opening the doors to endless refinement. At age of 15, it was clear that he would become a perfumer.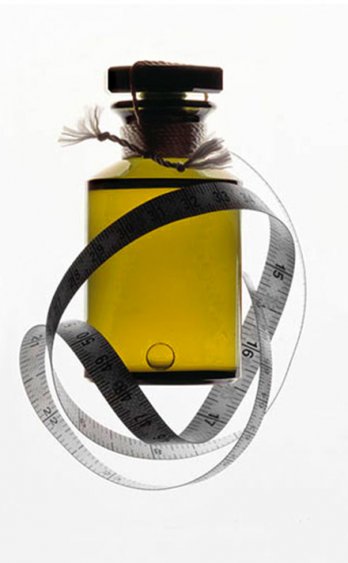 Francis Kurkdjian_Bespoke fragrance bottle
Olfactic conversation with Francis Kurkdjian…EgoDesign Magazine : Who are you? How would you describe yourself?
Francis Kurkdjian:
I am a composer and creator of perfumes of emotions…
E.D.: Tell us more about la Maison Francis Kurkdjian and your most recent creation? F.K.:
La Maison Francis Kurkdjian
is an expression of my idea of beauty in perfumery and luxury in general. This House is a tribute to Paris - her spirit of freedom - and blends tradition and technology. My House is dedicated to small joys distilled into 24 hours of perfumed life. Each experience is an olfactory story that lives within my product: Eau de toilette and Eau de parfum, candles and Papier Encens, detergents and softeners, fragrance and scented leather bracelets or scented bubbles soaps for children.