The Nouveau Art
Revival: 1900 - 1933 - 1966 - 1974
Philippe Thiébaut + Marie Dussaussoy, March 5, 2012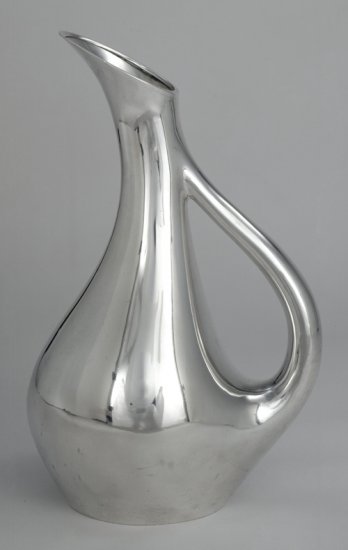 Alvar Aalto_Vase Savoy, 1933_Helsinki, Design Museo-Rauno Träskelin_Adagp, Paris 2009
Psychedelism
In 1966, the first psychedelic posters were seen in San Francisco, having first appeared in connection with the rock and pop concerts organised by Bill Graham. The psychedelic graphic designers (Hapshash and the Coloured Coat group, Wes Wilson, Victor Moscoso, etc), with dazzling bravura, introduced everything that Art Nouveau had invented into the domain of signs and images, and appropriated certain themes like hair, the peacock, the androgynous figure or, in contrast, highly sexual figures.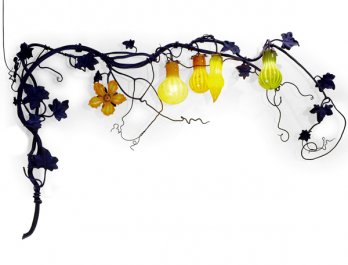 Claude Lalanne_Miroir aux branchages, appart. de Yves Saint laurent, 1974-1985, Londres_Christie's Images Limited 2009_Adagp, Paris 2009
Posters and album covers were a popular medium for this expression. The creative works, whose aesthetic attributes were enhanced through LSD, appealed more to the senses than to reason. They were based on the interplay of curves and counter curves, wild and soft arabesques, and distending the line and liberating colour. Lettering ceased to be independent, following the rhythm of the composition to become part of the fluidity of the image, suggesting the sound waves from rock and pop concerts.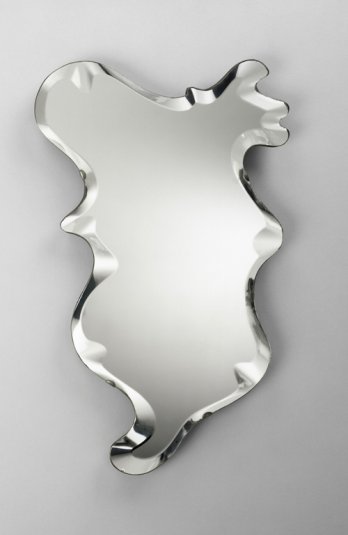 Antoni Gaudi_Miroir pour La Casa Mila, 1906-1910_RMN (Musée d'Orsay)-René-Gabriel Ojéda
It's all the rage!
Among the exhibitions that contributed to the revival of Art Nouveau in the 1960s, it was the one dedicated to the illustrator Aubrey Beardsley at the Victoria & Albert Museum in London in 1966 that was the most successful, particularly with young people. Some people even saw in it the beginnings of underground culture. Reproductions in various media of the most famous works of this artist flooded onto the market, whilst the psychedelic idiom continued to spread. When this came together with the newly fashionable Art Nouveau, it had a great effect on the advertising graphics of the time; contemporary magazines provide us with an extensive overview of this.