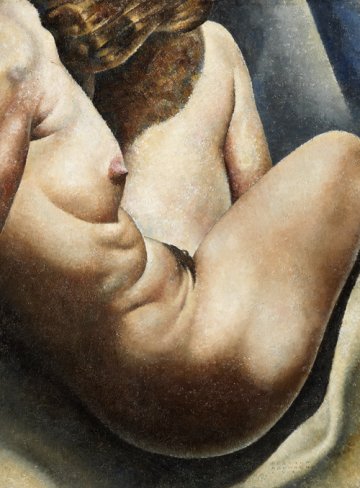 THE NUDE
In Modern Canadian Art, 1920-1950
M.H.R., November 16, 2009
Reclining nudes, standing nudes, nudes sitting, blended into landscapes or inside the studio. Provocative poses, poignant poses, yes, but more tellingly, nudes as the subject of new adventures in form. Nudes straying from the academic tradition and venturing on to more daring paths. The Nude, a major survey exhibition that unveils the history of this little-known genre in modern art in Canada.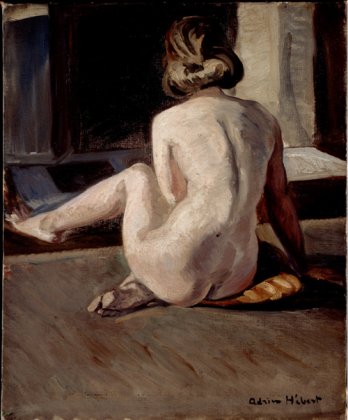 Nu_Nude/Adrien Hébert, Nu, Nude vers 1923_National Gallery of Canada, Ottawa
The Nude in Modern Canadian Art, 1920-1950
brings together some 130 paintings, sculptures, photographs, prints and drawings by 55 artists in all, including Paul-Émile Borduas, Alex Colville, Prudence Heward and Edwin Holgate.
The exhibition is designed to give visitors an astonishing human experience through works gleaned from Canadian museums and private collections, organized according to seven themes: Breaking with Tradion, Variations on the Back and the Torso, The Outdoor Nude, The Crisis of the Image, The Artist and the Model, Nudity and Contemporary Life and In War Time. The sheer scope and variety of the interpretations presented is compelling proof that the nude made a difference in the history of modern Canadian art. A captivating exhibition where art is laid bare.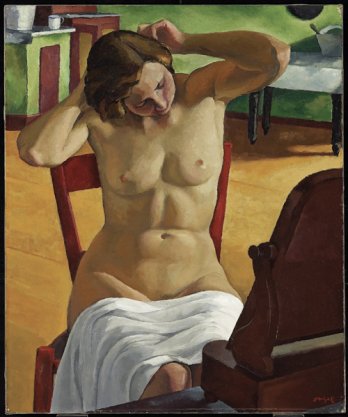 Nu_Nude/Edwin H. Holgate, Intérieur_Interior, vers-about 1933_Art Gallery of Ontario, Toronto
The Nude in Modern Canadian Art, 1920-1950
raises the veil on the art of the nude. Though often overlooked, this time-honoured genre was practised extensively by Canadian artists during the 1920s, 1930s and 1940s. Eager to explore new forms of visual expression, they abandoned the classical quest for ideal beauty and made the representation of the human body into something subversive.
We offer here a fresh view of modern Canadian art, seen so often as dominated by landscape or abstraction. Our aim has been to show how this country's artists breathed new life into the nude, drawing upon both European modernism and American realism but also assimilating the latest advances in photography, dance and sports. In a period of paradox, when exploitation of nudity by the entertainment industry co-existed with widespread censorship, the theme became an overt call for freedom of expression. In examining the works, you will see unfolding on the walls before you a history of perceptions of the human body that were shaped by their era and that range from pictures of unadorned reality to poetic flights of fancy.