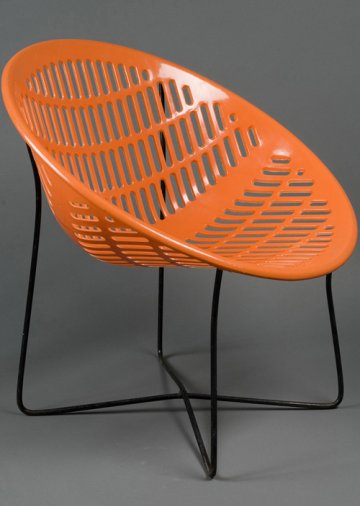 Quebec in Design
75 Years of Works from the Collection of the MNBAQ
Marie-Hélène Raymond, November 16, 2009
The design which asking questions is not always under the sign of the fonctionality. It is rather entertaining or provocative. He allows himself formal liberties and spawning with the visual arts. The use or the message are not the only vectors of it performance; the subject takes precedence over the object.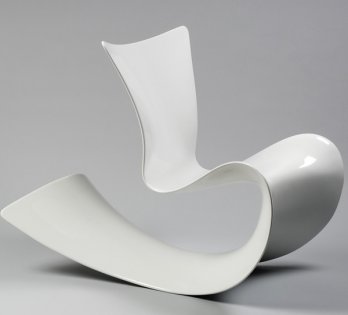 Québec en Design/Patrick Messier (Messier Designers), Chaise berçante « Mamma »_Rocking Chair, 2005_COLL. MNBAQ. Don anonyme-Anonymous Gift.
More than 130 items – from small advertising posters to garden chairs and bicycles – illustrate the history of design in Quebec from the 1930s to the present.
Posters, concept sketches, models and a wide-ranging array of objects trace the evolution of Quebec creativity in graphic design, applied arts and industrial design from the advent of interior decoration in the between-the-wars period through to the years of artistic ferment leading to Expo 67.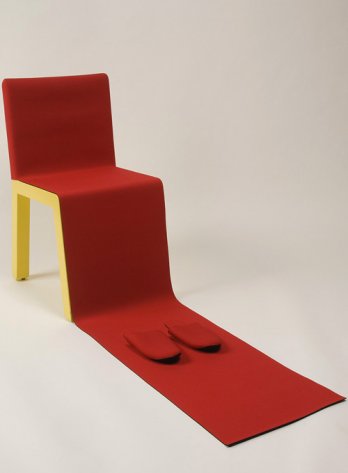 Québec en Design/Cédric Sportes, Chaise HIH (« Honey I'm Home ») (Détail) Chair, 2002_Coll. MNBAQ