2012, International Year of Ecological Design
Hicham Lahlou, Industrial Designer of the Year
Zanoah Bia + Dorinda Bixler, July 2, 2012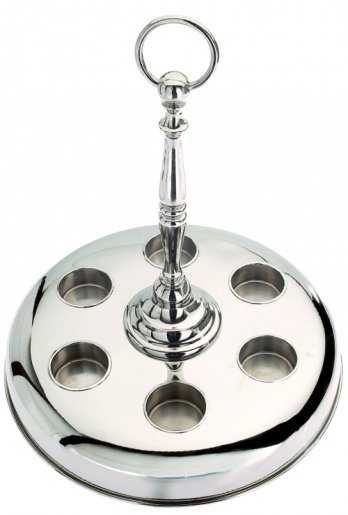 Hicham Lahlou/Porte verres ALAKAT X6 VERRES
E.D.: How would you explain Design? H.L.:
While appealing to values and universal codes, design must meet economic needs. It is vital to satisfy the collective demand, expectations and hopes of the majority ... A stylistic and human approach lies in finding a design 'terroir' - modern, simple, useful and viable, born of necessity - which would form the basis of wealth and would rejuvenate identity and communal values.
Actually, design is not part of the vital priorities of a country, obviously. It must first be concerned with the health and education sectors that are really capital. Design, however, has a powerful role to play in the economy since it allows many businesses to differentiate themselves strategically. Design also allows for further research and development, and may allow improved comfort in the lives of everyone...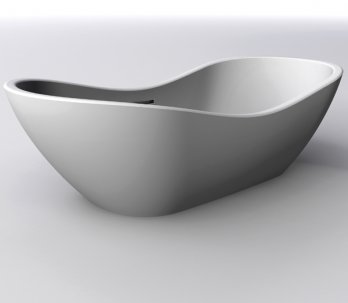 Hicham Lahlou/AQUAMAR edited by Aquamass
E.D.: Your favourite materials in design and why? H.L.:
Probably the metal for the multitude of options it offers.
E.D.: What does the word ecology mean for you?
H.L.:
It is a trend that deserves one's interest. Personally, when I talk about sustainable design it is my way of thinking green. I'm a little tired of the era of disposable where everything is done or made with a limited life (appliances, furniture, etc ...) I think about it with a little more quality and more responsibility. Consumption in all directions has its limits, we see right now with this crisis. We are well aware that one can not eternally live beyond our means. I think of the design of a sustainable future.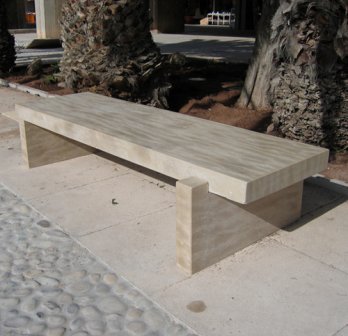 Hicham Lahlou/Banc public pure-benches
E.D.: And chic, what do you feel it is?H.L.:
Being natural and staying true to yourself. Chic is both durable and stylish. Not necessarily wanting to identify with what exists. Learning to stand out, eating well, beautifully and with quality without breaking the bank
E.D.: Which designer, artist and architect do you admire most?

H.L.:
Pablo Picasso

E.D.: What are currently your favourite brands or objects, and why?
H.L.:
Hermes and LIP, two brands loyal to principles; one for its distinctive side, the other for its open side, both for their rich history.