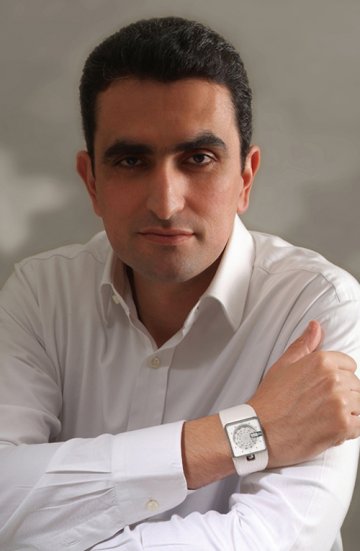 2012, International Year of Ecological Design
Hicham Lahlou, Industrial Designer of the Year
Zanoah Bia + Dorinda Bixler, July 2, 2012
Design_PortraitAn atypical designer, Hicham Lahlou is considered as the precursor of industrial design in Morocco, Africa and in the entirety of the Arab World, and can be attributed for having made Moroccan design a reality. Born on the 6th of February 1973 in Rabat, an Interior Architecture and Designer graduate of L'Academie des Charpentiers in Paris, this Moroccan-French "famous at the early age of 26" (International design review IDEAT) was propelled into the sphere of international design by his Koubba teapot and is now distinguished as the "most famous African and Arab designer in Europe (AM). The most renowned Moroccan designer in the World (Atlantic Radio) is equally recognised as the premier 'local' to realise the urban design of a city and, to have in the last 10 years, incessantly laboured to popularize design and portray its true meaning.
In recognition that 'Made in Morocco' design is fast acquiring a status and positioning itself, Hicham Lahlou is in demand to sign designs for international brands, giving a new dimension to his projects and strengthening the implementation of design in Morocco. The creation of objects and strategic designs which have made an impact on the global arena has brought method and dialogue to this art, bringing forward the added value of design on identity. His creative sensitivity and intellect allies itself to his love for history and civilizations, modernism and the universality of creation and design.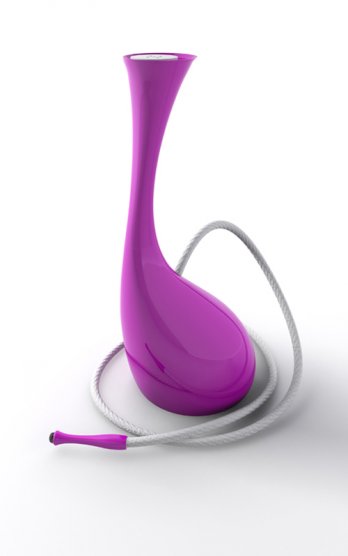 Hicham Lahlou/Narguilé DIWAN edited by AIRDIEM, France
In 2008, Hicham Lahlou launched his own brand 'Hicham Lahlou Designer', conceived to implement large-scale projects and brand designs for international makes. The existence of the brand is founded on the principles of universality, eliminating labels and gives a new breath of life to products that exist in an environment where competition is high. Much more than a brand, this is a signature aimed to use design as a source of innovation, strategic solutions and the concretisation of a vision. Whether they are demonstrated through a product, and environment, a method of communication or an identity, these values do not shift as they recognize no borders and limitations. After the Middle East, Italy and Spain, 'Hicham Lahlou Designer' has been launched in September 2009 in Rio de Janeiro, and will soon be available in Dakar and Hong Kong.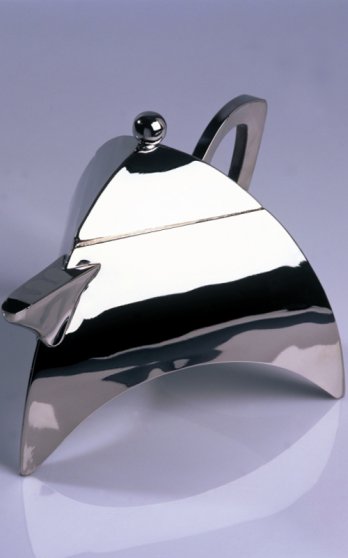 Hicham Lahlou/Théière KOUBBA 2009_Ten years
Design in Morocco

"In Morocco, design slowly advances between modernity and tradition, industry and craftsmanship. Creations have a distinct character and production is challenging. In his quest for inspiration and the unique, Hicham Lahlou reinterprets his cultural heritage, as to not embark himself in recreating a folkloric artistic tradition, but rather, inspiring himself from it without reproducing it,"
quotes a book dedicated to Hicham Lahlou, published by Enrico Navarra Editions, Paris.
Hicham Lahlou believes that "Moroccans, through their way of life, their culture, their gastronomy and their craftsmanship have allowed for Creation to exist in Morocco. Creation regenerates and redefines itself continually, and has even had influence internationally." The international influence cited by the designer can be portrayed through the appeal his designs have had on internationally renowned brands, and his signature on their products.
One step for universal design, a giant's step for design Made in Morocco.
Among the major international brands who edits the creation of Hicham Lahlou: LIP watches, Aquamass, Valmont, D'Argentat, Philips, Artisanat du Maroc - Dinandiers de la Ville de Fès, Editions Enrico Navarra Paris, FC COM, Airdiem.


EgoDesign: Who are you? How would you describe yourself? Hicham Lahlou:
I am a designer and interior architect, known as the pioneer of industrial design in Morocco, Africa and the Arab World. I have cultivated my passion for creating since I was young. As a designer I tend primarily to a universal style, drawing inspiration from my travels and encounters. I am idealistic, impulsive, curious, impatient and have a natural inclination towards the beauty of simple things in general. I am fortunate to practice a profession that allows me to transcend borders.