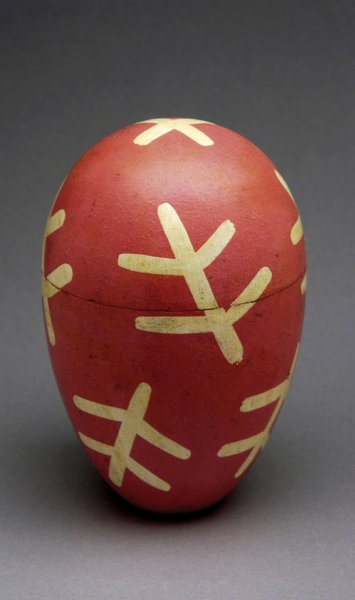 ARTĚL
Art for Everyday Use (1908-1935)
DMG, October 19, 2009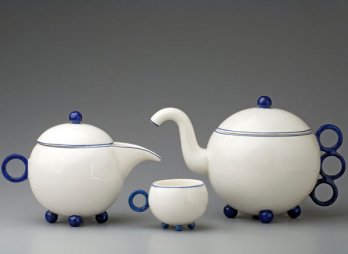 ARTĚL/Part of a tea and coffee set_Rudolf Stockar (CZ), before 1914_by Graniton, Rydl & Thon in Svijany-Podolí (CZ)_Gabriel Urbánek - Ondřej Kocourek
Last year, our colleagues of the Museum of Decorative Arts in Prague commemorated the 100
th
anniversary of the establishment of Artěl – one of the most outstanding institutions specializing in Czech applied arts and design in the first half of the 20
th
century. On the occasion of this the museum prepared a traveling exhibition that will come to Gent end of this year. The exhibition will explore the association's creative endeavours that lasted over a quarter of a century, through a display of wares and designs bearing the prestigious Artěl trademark, presented in several sections. Artel was established in prague in 1908 by an emerging generation of artists and art theorists (J. Benda, V. H. Brunner, J. Konůpek, O. Vondráček, P. Janák, H. Johnová, M. Teinitzerová, V. V. Štech and bank clerk A. Dyk). Soon, the membership grew in number. Notable figures of the Czech art scene invariably were associated with Artěl.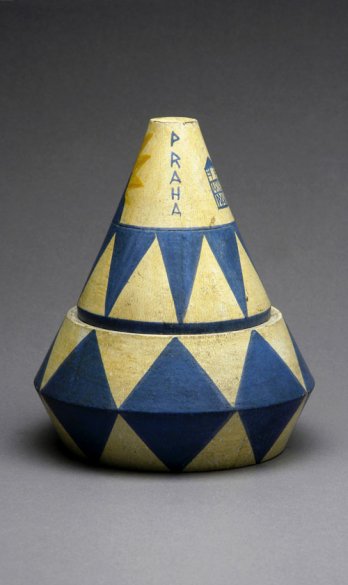 ARTĚL/Model of a souvenir box_Vlastislav Hofman (CZ), 1916-1921_Gabriel Urbánek - Ondřej Kocourek
The name
"Artěl"
(borrowed from the Russian term "артель", meaning "cooperative") was chosen to express its intended character – that of an art cooperative with mutual liability, financial backing and profit sharing. The founders' initial idea was to build their own production facilities, along the lines of the Wiener Werkstätte. However, owing to the lack of funds and the specific conditions, the cooperative decided instead to focus on designing and promoting wares, and on presenting and mediating sales of its members' creations. The artists' designs were implemented by various external companies, under the Artěl trademark.