Siegfried De Buck
Jewellery designer and silversmith
MGB, October 12, 2009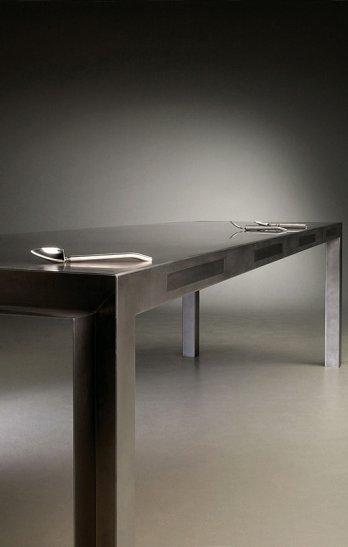 Siegfried De Buck/Table for Tools_Katrien van Hulle, 1998_Lieven Herreman
At the occasion of the "Transit" exhibition in Brussels in 2001, the short film "The eye of the walking cane" was created, directed by Siegfried and in collaboration with cinematographer Lou Demeyere. At the beginning of 2009, a six-metre high bronze statue "The tree of rings" was erected. As one of the pioneers of contemporary goldsmithing in Belgium, Siegfried De Buck is aware of the altered social position of the jewellery designer-goldsmith, who is – besides a designer – primarily a contemporary artist. His ideas on the matter – from object design to conceptual art – and his professional knowledge as a jewellery artist and goldsmith are passed on to his students as well as during numerous guest lectures both in Belgium and abroad.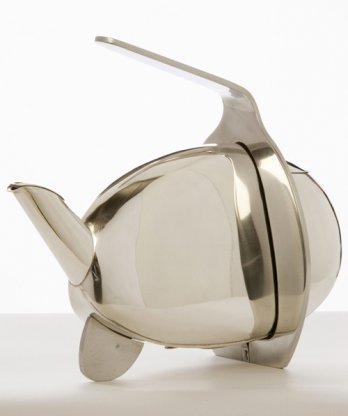 Siegfried De Buck/Teapot TGV (unique piece), 1998_Koen Blanckaert.
It is not always clear how a concept comes to be, not even to the designer himself. The thing that matters is that it does come to be. Each of the objects is not only a brainchild of his, but is also created with tremendous love and in a highly professional and perfectionist manner.
"The way in which I work is fairly chaotic, I pick up things everywhere, look for the essence and store it in my brain until needed"
, says Siegfried De Buck.
design.museum.gent.be