Siegfried De Buck
Jewellery designer and silversmith
MGB, October 12, 2009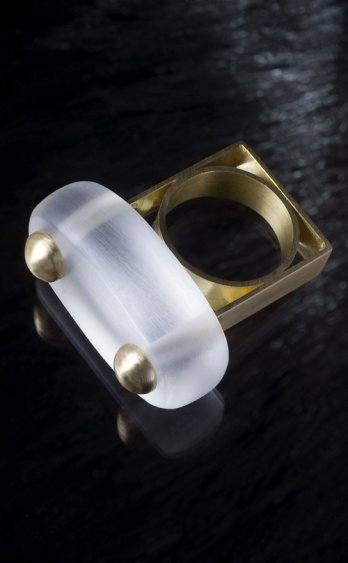 Siegfried De Buck/Ring Twin Peaks, 2009_Didier Verriest
Precious steel captured his imagination into the 1990s, and he loved to combine this material with gold. It takes a great amount of skill to achieve the right shape, the optimal contrast and the desired finish, not to mention he is creating unique pieces time and again. For the remarkable "Spine series" he reduced the use of materials to strictly gold. The body served as a source of inspiration in a subtle way. Rounded shells set up to form sensual and elegant creations are typical of these designs. One of the rings from this series was purchased by the Schmuck museum in Phorzheim (Germany).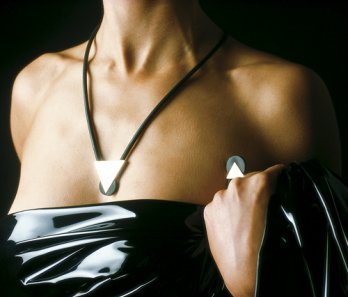 Siegfried De Buck/Ring and Necklace, 1981_Johan Schutte
And Siegfried De Buck never ceases to capture the imagination. Even at the onset of the 21
st
century, each of his designs is a vessel for a story. In order to achieve this he makes use of his vast cultural baggage. The content is translated into a shape. The formal in itself is of no interest to him.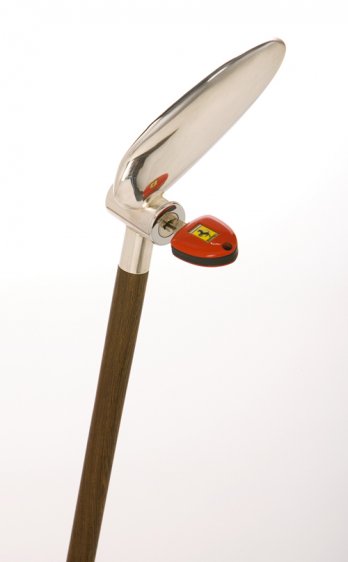 Siegfried De Buck/Cane Wert-Zeichen, 2007_Koen Blanckaert.
In 1990 Siegfried De Buck took to silversmithing once more. This desire grew from the reaction to the article "Requiem for Belgian Silver" which had been published in 1988 in the magazine 'Belgian Creative craftsmanship'. A silversmith by training, he experienced silver to be a highly malleable material. One could solder it, hammer it, press it, ideal for creating corpus work. Starting with the elegant and functional coffee set with its streamlined shape for entry in Interior 90 with the VIZO, he has an endless stream of designs to his name: from a praline theatre, a praline tower, a "HIGH SPEED RAIL PITCHER", "Tools for table", "A princely breakfast for two", a series of walking canes, the "Regatta" trophy for the Ghent rowing club, to a perfume burner called "Warmed desire". In short, too many to list.