Languages of Futurism
The artistic expressions of Futurism
Wiebke Dunkhase + Sara Franke, October 5, 2009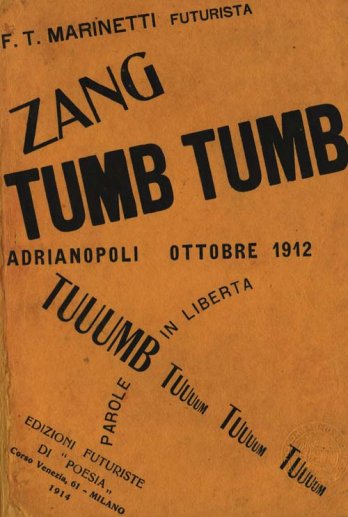 Filippo Tommaso Marinetti_Zang Tumb Tuuum, Milano, Futuristic Edition of Poesia, 1914_Archivio Fotografico Mart, VG Bild-Kunst, Bonn 2009
They opened the way to an experimental approach to the languages of art, poetry, literature, interior design, fashion, industrial design, photography and set design, that formed the aesthetic basis for the second half of the twentieth century. The exhibition shows a selection of works which demonstrate most clearly the sense of an "extension" of the aesthetic dimension to life in general and the "blurring of the distinctions" between the various artistic disciplines. This gives visitors the opportunity to learn something about those aspects of Futur-ism that are less well known but no less worthy of attention than the familiar manifestations of Futurism in painting.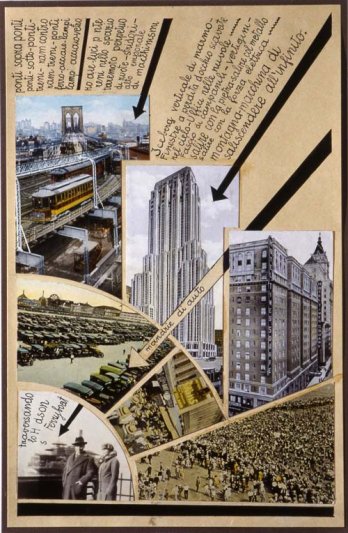 Fortunato Depero_Herds of Cars, 1930_Archivio Fotografico Mart, VG Bild-Kunst, Bonn 2009
Devoting an exhibition to Futurism in Berlin is of particular significance as this city played an important role in the Futurists' dissemination of their revolutionary ideas in Germany thanks to the efforts of Herwarth Walden (1887–1941). In 1912 the Futurist Manifesto was published in Der Sturm, a periodical founded by Herwarth Walden and Alfred Döblin. Soon afterwards (12 April – 31 May 1912) the first
Futurist
exhibition in Germany was held in Walden's eponymous gallery at Tiergartenstrasse 34 a. It had previously been on view in Paris at the Galerie Bernheim Jeune (5 – 27 February 1912) and in London at the Sackville Gallery (1 March – 4 April 1912) and showed in Berlin 35 pictures by the Futurists Umberto Boccioni, Carlo Carrà, Luigi Russolo and Gino Severini. This was followed by further Futurist appearances in Walden's periodical and gallery, as a selection of documents in the exhibition in the Martin-Gropius-Bau make clear.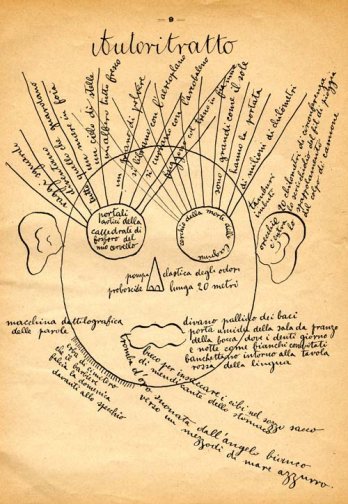 Corrado Govoni_Rarefaction and Words in Freedom, Milano, Futuristic Edition of Poesia, 1915_Archivio Fotografico Mart
www.berlinerfestspiele.de