Languages of Futurism
The artistic expressions of Futurism
Wiebke Dunkhase + Sara Franke, October 5, 2009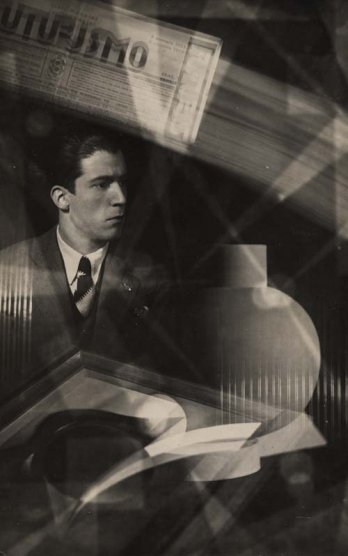 Ivos Pacetti_Futuristic Self Portrait, photomontage, around 1933_Archivio Fotografico Mart
Filippo Tommaso Marinetti, unquestionably the first great master of media communication strategies, was at war – like all the painters who were close to Futurism – with the past, with history, with remembrance. Under the slashing blows of his pamphlet and theoretical manifestos the "cult objects" of the past toppled one after another. He condemned the art of the Renaissance as he did the Tango or the music of Wagner and Spaghetti, the romanticization of Venice or love in the moonlight. The name of the movement, which was his invention, was well suited to expressing the absolute faith in the new technologies, especially the automobile and the aeroplane.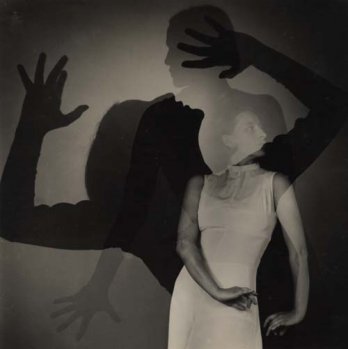 Edmund Kesting_Picture of a Dancer, 1933_Archivio Fotografico Mart, VG Bild-Kunst, Bonn 2009
Futurism
enabled the Italian art of the early twentieth century to take its place among the main avant-garde currents which already existed in Europe – especially France and Germany. With its interest in revolutionizing all the arts, from painting to architecture, from poetry to literature, from design to drama, Futurism in Italy was in one sense an artistic movement, but it was also a new way of looking at the cultural life of a country which entered the twentieth century in a state of strong social and economic backwardness and profound divisions.
Tato_Drama of Mobile and immobile Objects with Glances from Top Down and from Bottom Up, 1932_Archivio Fotografico Mart
The Berlin exhibition begins with an introductory section dealing with the upheavals in painting caused by the historical core group of Futurists around Boccioni, Balla, Severini, Russolo, Soffici and Carrà. The focus of the exhibition, however, will be on the innovations that ushered in a new and extraordinarily creative epoch of Futurism after Boccioni's death in 1916, when painters like Severini, Balla, Depero, Prampolini, Crali, to name only the best-known, succeeded with the unfailing support and consent of Filippo Tommaso Marinetti in lending new meaning to artistic acts.