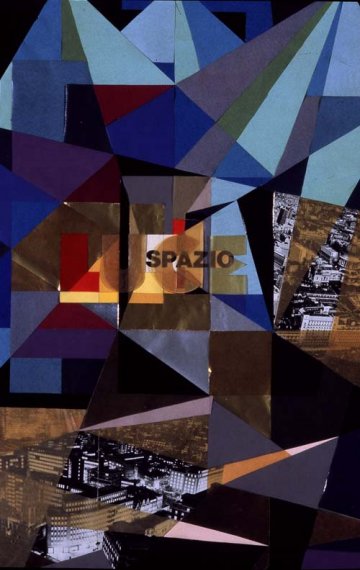 Languages of Futurism
The artistic expressions of Futurism
Wiebke Dunkhase + Sara Franke, October 5, 2009
Literature, Painting, Sculpture, Music, Theatre, Photography
On the occasion of the 100
th
anniversary of
Futurism
the Martin-Gropius-Bau in cooperation with the Italienisches Kulturinstitut Berlin and the Museo d'Arte Moderna e Contemporanea di Trento e Rovereto (Mart) is organizing an exhibition to pay tribute to Futurist forms of artistic expression in all their variety – from painting and architecture to literature. The exhibition consists mainly of loans from the Mart, which has a collection of over 4,000 Futurist works, including masterpieces by Carrà, Severini, Russolo and Balla, as well as an extensive archive of documents and books by the most important representatives of the avant-garde. The museum and study centre are supplemented by the Casa Museo Depero, Italy's first Futurist Museum that was founded by Fortunato Depero himself and opened in cooperation with the city of Rovereto in 1959.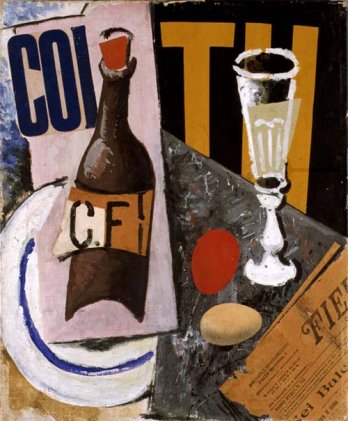 Ardengo Soffici_Still Life with Red Egg, 1914_Archivio Fotografico Mart
The Berlin exhibition is intended as a presentation and a tribute to the Art-Life project, to which Futurism gave theoretical form in its manifestos and systematically put into practice by means of a programme that envisaged the participation of all the arts in the construction of a new aesthetic of everyday life.
On 20 February 1909 Filippo Tommaso Marinetti (1876–1944) had published the Futurist Manifesto in the Paris daily Le Figaro, thus founding the avant-garde art movement known as Futurism. In his eleven-point programme Marinetti propagated a new culture embracing all areas of life. His theses were directed against traditional art and glorified speed, violence and war. The words of the young writer, born in Alexandria, Egypt, unleashed a revolution that struck the most sensitive chord of the yearning for radical renewal for which Italian art had been searching.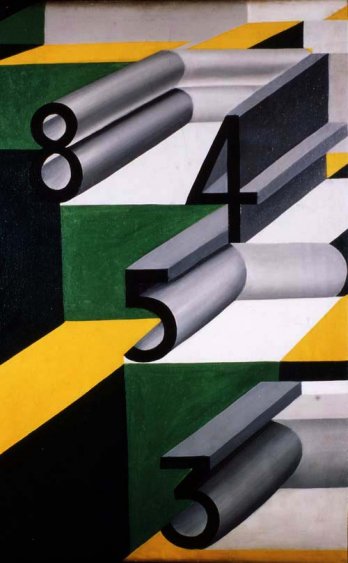 Giacomo Balla_Enamoured Numbers, around 1923_Archivio Fotografico Mart, VG Bild-Kunst, Bonn 2009
Only a few years earlier in Milan Marinetti had founded the periodical Poesia which became the organ of those young writers who demanded a radical change in Italian literature. Now, shuttling back and forth between Paris and Milan, he brought
Futurism
to the whole of Europe. He shared with numerous artists the revolutionary ideas contained in the theoretical manifestos, which from 1910 onwards also bore the signatures of Umberto Boccioni, Luigi Russolo, Carlo Carrà, Gino Severini, Giacomo Balla and later of Antonio Sant'Elia, Fortunato Depero, Enrico Prampolini, Ardengo Soffici and many others, including Tullio Crali, Renato Bertelli and Ernesto Thayath.