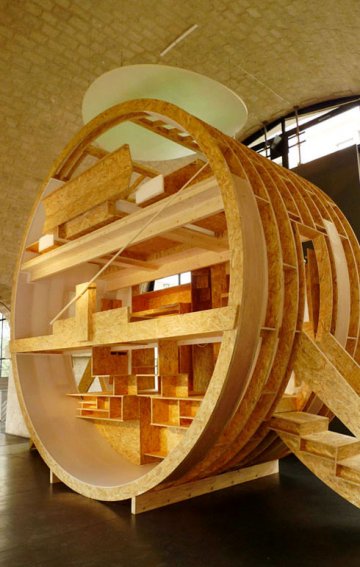 Sylvain Dubuisson
Get out of my sun
Yves Gradelet + Pauline Lacoste, September 28, 2009
Diogenes
is a fiction, a utopia that reflects the real and everyday necessity of having to live in spaces with small dimensions - a reality that is one of the prime targets of VIA research programmes. From the outside, its shell wrapped in a translucent skin suggests the image of a barrel as much as a theatre set. Visitors enter at first level using walk-up gangways like those of a boat, the lowest level, which is for rest, is accessible via a trapdoor built into the first level floor. Aesthetics aside, the painstaking arrangement of the interior layout of Diogenes is designed to be perceived in context as a minimal living space. While responding to norms for security, hygiene and preservation of the environment, Dubuisson proposes an alternative view of ways of living - modes that in fact transgress the normative framework.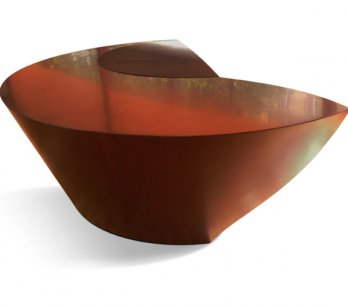 Dubuisson-bureau89© correspond au bureau 89
For example, the bedroom, or rather the bed, which is on the uppermost level (accessible by stairs built into a column), is in metamorphosis, simultaneously enlarging and confining like a snail shell. It provides the user with a backrest, so the bed becomes a lounge space. Whatever the spatial configuration, everything can be used in equivocal function: 'Everything goes together without getting in the way'… Structure and fit-out furniture interact.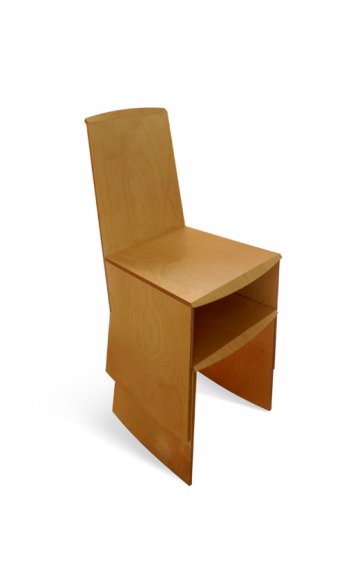 Dubuisson_chaise CP© correspond à la chaise empilable CP
Diogenes also enables users to experiment positions of relaxation on the floor, the lower curve of the cylinder lending itself to the use of comfort accessories that are flexible enough to allow deformations and rigid enough to support body posture in laid-back mode. An experimental living space, Diogenes is also a cabinet of curiosities.