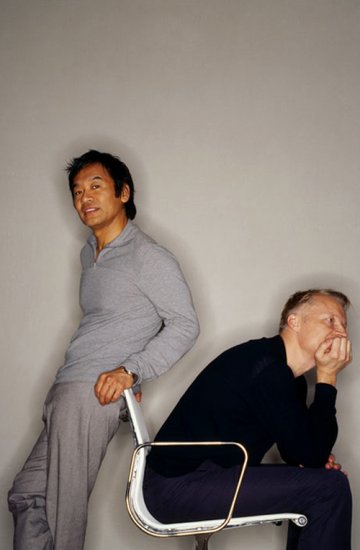 Yabu Pushelberg
Le Printemps Haussmann + Luxury and Accessories
ZaZa, March 8, 2016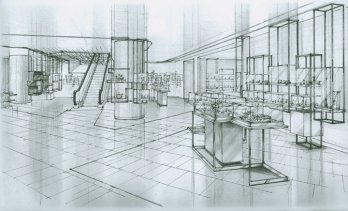 Yabu Pushelberg/Sketches_Yabu Pushelberg
Yabu Pushelberg Bio_Express

Yabu Pushelberg has been creating timeless and artistic designs worldwide for 30 years. With offices in New York and Toronto, the design studio is divided into 7 teams comprised of design and project management personnel specializing in luxury interiors.
Yabu Pushelberg has been honored with the Platinum Circle Award, for their exceptional achievement in the hospitality industry, as well as, the James Beard Foundation award for excellence in Restaurant design. Partners George Yabu and Glenn Pushelberg were named Designer of the Year by Contract magazine, and have been inducted into the Interior Design magazine Hall of Fame.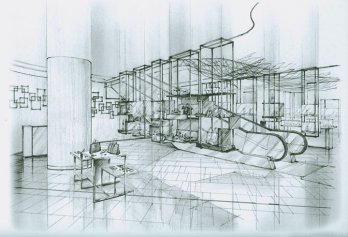 Yabu Pushelberg/Sketches_Yabu Pushelberg
Le Printemps Haussmann
gives accessories their rightful place of honor on the fashion scene by creating an exceptional world solely dedicated to them: three floors for a total surface area of 6,000 square meters, showcasing Fine Jewelry, Fine Timepieces, Leather Goods, Jewelry and Textiles.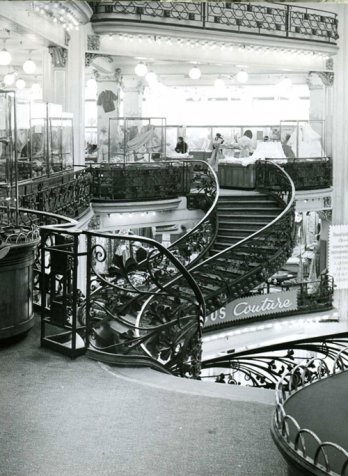 Yabu Pushelberg/le Printemps archives
Designed like an 18-room-refined and extremely contemporary Parisian apartment, the project created by the prestigious renown
Yabu Pushelberg
firm (Toronto, Canada) is based on the opening of an immense central space, a true bridge between the historic heritage of Printemps (which featured central spaces under its cupolas) and its new identity. A monumental breath of fresh air at the heart of the store, this spectacular nave 15 meters in height creates a vertical dynamic and one unit over three levels.