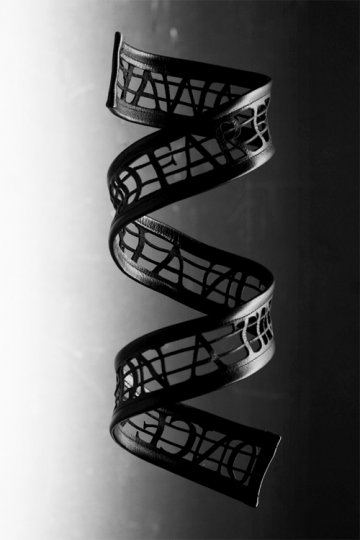 Mona Ibrahim + Ebon Heath
Stereo.type + Typographic jewelry
H.F., May 20, 2013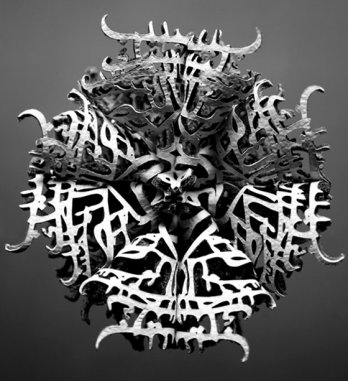 Mona Ibrahim + Ebon Heath /Albrecht Silberberger _Berlin
stereo.type jewelry is the collection presented by Dubai based jewelry designer Mona Ibrahim and New York based graphic designer Ebon Heath.
Each earring has a message camouflaged in Arabic or English.
An arabesque trip...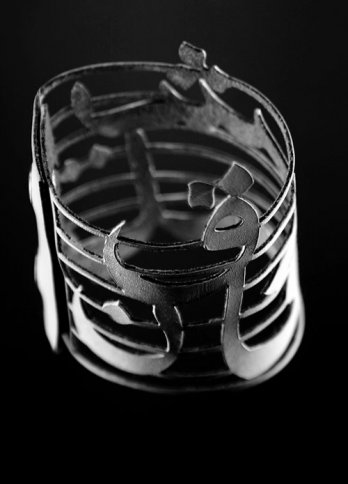 Mona Ibrahim + Ebon Heath /Albrecht Silberberger _Berlin
Bio_Express
Mona Ibrahim's jewellery designs are an extension of her passionate personality and a biographical journal of her travels around the world. Raised in a traditional Lebanese family in Sydney, Mona's quest for self-expression and art drew her to the farthest reaches of the globe - from the ancient, arid landscapes of Morocco, to the urban melting pot of New York City, to the modern glitz of Dubai where she currently resides. Her bold and innovative collections capture the essence of these journeys, creating visionary designs that are redefining jewellery as wearable art.