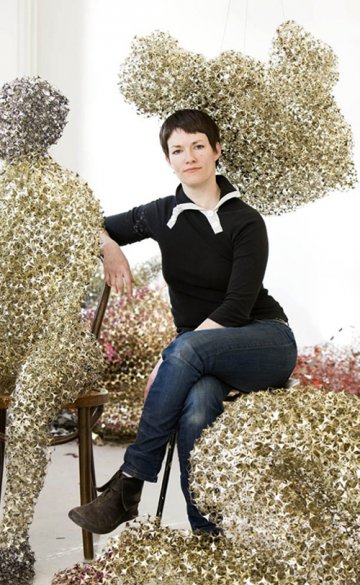 Julie Tremblay
Twenty things you should know about Julie Tremblay...
Zanoah Bia, April 11, 2011
Bio_ExpressJulie Tremblay was born in Quebec City, Canada in 1972 and currently lives in Copenhagen.

Julie Tremblay pursued her art studies between 1989 and 1997. In 1994 she was admitted at Concordia University as a visiting student in the photography department after having studied at l'Université Laval in Québec City for 2 years. During that time, she was invited to participate in various exhibitions in Montreal and Quebec, one of them being "Young Photography" at Galerie Dazibao in Montreal, which showcased the year's selection of young, up-and-coming artists. After graduating with a Bachelor of Fine Arts from Université Laval in Quebec, she moved to New York City in 1995 to pursue a Masters degree in Fine Arts at the Pratt Institute, Brooklyn, from which she graduated with a Mention of Excellence in 1997. During the years at Pratt her focus shifted away from photography to sculpture and installation. In the following years, she taught sculpture, 2-D design and 3-D design (fine arts foundation classes) at Seton Hall University and William Paterson University, both in New Jersey.
Julie Tremblay_Everything That Happens
EgoDesign: Who are you? How would you describe yourself?Julie Tremblay:
I am an artist originally from Québec City (Canada), now living in Copenhagen since 2005, after having studied, lived and worked in New York for 10 years. My main area of focus is sculpture.
E.D.: Tell us more about Everything That Happens?J.T.:
"Everything That Happens"
was a performance in collaboration with Nana Francisca Schottländer, who was responsible for the choreography, that was presented on Town Hall Square, in Copenhagen, on August 25
th
2009. It blended sculpture, dance and happening. It was meant as a living sculpture and was inspired by fractal geometry and chaos theory.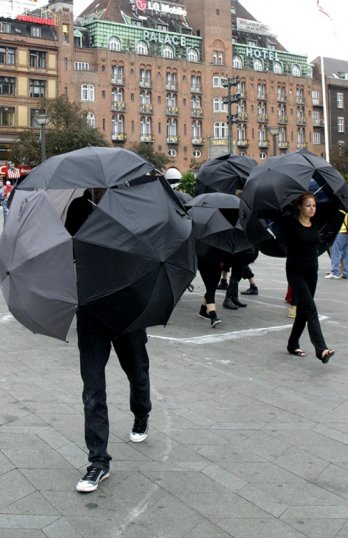 Julie Tremblay_Everything That Happens
E.D.: Is there a philosophy behind your work?J.T.:
I think philosophy is not the right word. If anything, there is more discipline than philosophy behind my work. Philosophy is a rational study and my work is not always so rational. But it is in search of some kind of truth, albeit unattainable. There is certainly a lot of thoughts behind my work. But there is no conclusion, it asks more questions than it answers.
Everything That Happens
is my most rational work to date, where the ideas were carried out in a somewhat logical way, but I tried to also leave the work open, leaving room for interpretation.