Julie Tremblay
Twenty things you should know about Julie Tremblay...
Zanoah Bia, April 11, 2011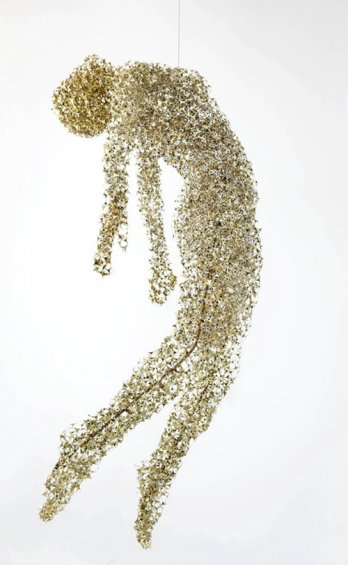 Julie Tremblay_Reflections
E.D.: Which city resembles you the most and why?J.T.:
Recently, a friend of mine, whom I've known for 15 years or so, described me, while introducing me to someone, as someone who always had panache. I was flattered by that introduction and I'd like to think that it is true. According to Google, Chandigarh, in northern India is a city with panache. So I'll go with that, also because I love India so much. Also, I have always been told that I am funny and a bit different, so I'll say Uusikaarlepyy, in Finland comes as a close second.

E.D.: Your dream project?J.T.:
Everything That Happens
was a dream project. My new dream project is to bring Everything That Happens to other cities, other busy squares. And while we are talking about dreams, I also hope to one day have the honnor to represent Canada at the Venice Biennale.
E.D.: What is your favourite example of the use of sustainable fabrics/products in art, design?J.T.:
I can't think of a favorite design object or art object, but I love how some countries are using their natural, renewable ressources (such as wind, sun, geothermic energy) to power themselves. I think that Denmark is powered almost 20% exclusively by wind power and 25% of Iceland is powered by geothermal energy.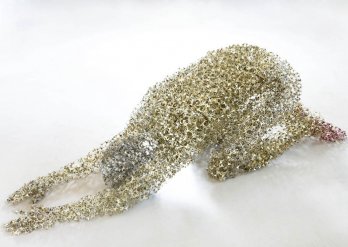 Julie Tremblay_Reflections
E.D.: What design project would you never design and why?J.T.:
I wouldn't design guns, because I wish they didn't exist.
E.D.: What you hope your current work will bring to people, humanity?J.T.:
I hope to make art that captures people's imagination. I hope to make things that will have a life in the minds of those who have experienced them and who feel that their perception, has been changed, perhaps only a tiny bit, by that experience. That those artworks made them think and smile. That they have transported them, provided them with a little journey. But I don't have yet an agenda as to what I want to bring to humanity at large :-)
E.D.: What invention would best improve your life? J.T.:
A device you put on your bicycle that turns head wind into tail wind!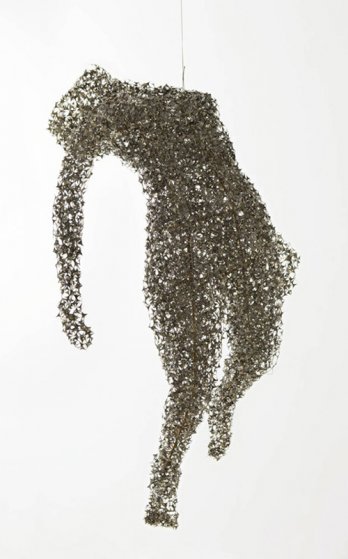 Julie Tremblay_Reflections
E.D.: Can you describe an evolution in your work from your first projects to the present day?J.T.:
Three years ago, as I was working on a new sculpture in my studio, I called my dear friend and wonderful painter Patricia Satterlee to talk to her about how I felt about that new piece I was working on. What was so elating about it, was that I felt it was a bridge between both older and newer work. It was like a 10 year old idea that was resurfacing and taking on a new skin. Patricia very cleverly answered that I was simply "exploring my own infinity". I thought it was so beautiful and it's something that stayed with me. I am now realizing that there are a number of ideas like this that will occasionally re-surface throughout my life and put on a new skin. I guess I could call it my own mental ecosystem (Giggle.)
E.D.: What couldn't you live without?J.T.:
I couldn't live without making art. As Louise Bourgeois said when I met her at her house, while pounding on her stove with a closed fist: "Art is a garranty of sanity!" I think there is a lot of truth to that.
E.D.: Finally, which 21th-century architects/designers/artists would you invite to a dream dinner?
J.T.:
I'd love to have dinner with Bjork, Matthew Barney, Phillip Starck and Jean Nouvel... I think that would make a fine dinner party, don't you think? If you arrange that, I'll open my finest bottle of wine (Laughs.)

www.julietremblay.net
www.craigscottgallery.com
www.rebeccakormind.dk