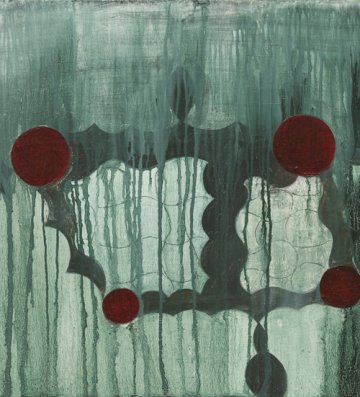 Thomas Nozkowski
The Revolutionary painting
Josée-Britanie Mallet + Claire Schofield, June 28, 2010
Until September 20, some 60 works - the most important retrospective ever devoted to New York artist -painted since 1980 by the internationally renowned artist will be on view in the Gallery's Contemporary Art galleries. Although Nozkowski's art career spans four decades, this is his first exhibition in Canada. One of the greatest and most influential artists of his generation, he has made a significant contribution to the field of abstract painting.
Thomas Nozkowski
is the first exhibition organized at the National Gallery of Canada by the Gallery's new director, Marc Mayer.
"He is daring, pushes his work to the limit, and reinvents himself in each painting. He is a true revolutionary,"
Mayer commented.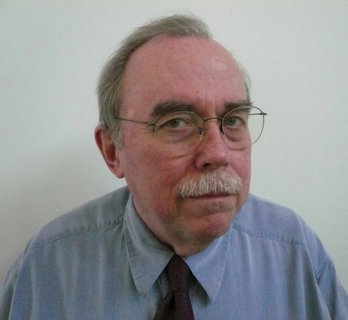 Thomas Nozkowski _Portrait_PaceWildenstein
Nozkowski's work is distinct from that of his contemporaries in a number of ways, including the small size of his canvases – most measure 40.6 × 50.8 cm; and the diversity of his subjects – each painting is created in a unique style, and repetition from one image to another is avoided, although his format remains constant – small and horizontal.
"Nozkowski's imagination appears encyclopaedic,"
said Marc Mayer. "
His pictures are eloquent and articulate, full of humour and pathos and close observation of things half remembered or entirely imagined."
Thomas Nozkowski /Sans titre (7-72), 1995_PaceWildenstein, New York
Nozkowski openly states that the forms in his abstract paintings are derived from things or impressions in his daily life and experience. However, he refuses to reveal their sources so that he doesn't influence those who contemplate his works. By the same token, none of his paintings have a title. Each of his works is coded with a number, leaving viewers free to formulate their own interpretation.
The artist's works offer abstract forms in highly diversified colour palettes that evoke, among other things, movement and change. As well, Nozkowski has developed a wide variety of organic and geometric forms. The result is paintings that transgress historical conventions of abstraction, which keep it alive and relevant in the 21
st
century. In fact, according to Nozkowski, abstraction needed to become homely in order to survive, and his painting has evolved from that premise. With him, abstraction becomes an endless adventure in structure, texture, tone, and mood.