Hiromichi Konno
Design with your senses
Segolene Dangleterre + Jill Porter, November 4, 2013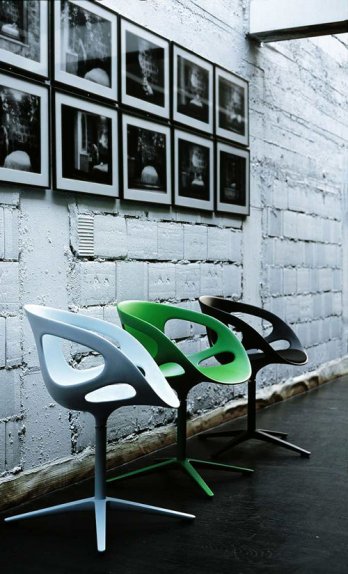 Hiromichi Konno/HK10 light blue green black_Fritz Hansen
This notion led Konno to design the chair through his senses rather than relying too much on knowledge and information.
" I wanted to design a chair like the way a bird creates her own nest. So I tried to design with more feelings and senses rather than relying on too much knowledge or information."
The Japanese word RIN means an appearance that is stunning, elegant and courageous which encompasses the chair very well. Hiromichi Konno compares RIN to a single flower and the confidence and beauty it exuberates.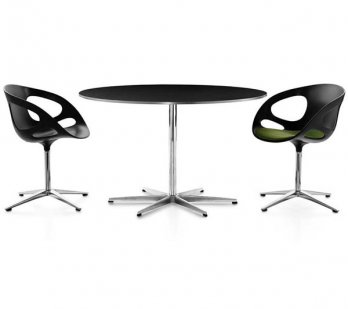 Hiromichi Konno/A825 black linoleum_HK10 black_Fritz Hansen
"A single flower would not look as gorgeous or luxurious as a bunch of flowers but its existence is very strong and real. It clearly shows the individuality, the true face of the flower. As it cannot disguise itself with other flowers, it has to look very confident and elegant."
Hiromichi Konno, born in 1972 in Fukushima, knew from a young age that he was destined to become a designer. Watching his grandmother for hours practicing Origami, the traditional Japanese art form of folding paper; Konno quickly recognized his fascination with design.
Hiromichi Konno/HK10 green_Fritz Hansen