Abraham-Louis Breguet
An Apogee of European Watchmaking
Aggy Lerolle, May 10, 2010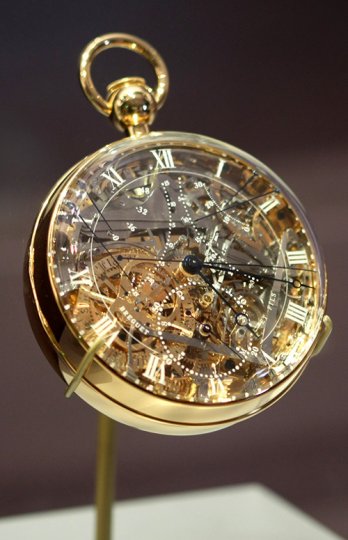 Breguet No. 1160
These watches immediately reveal the originality of his style, characterized by functional simplicity, technical mastery and flawless craftsmanship. His flat watchcases, easily legible numerals, rectilinear hands and guilloched dials made Breguet watches both unique works of art and discreet, practical, everyday objects, unlike the ornate, ostentatious timepieces made in the last quarter of the 18
th
century.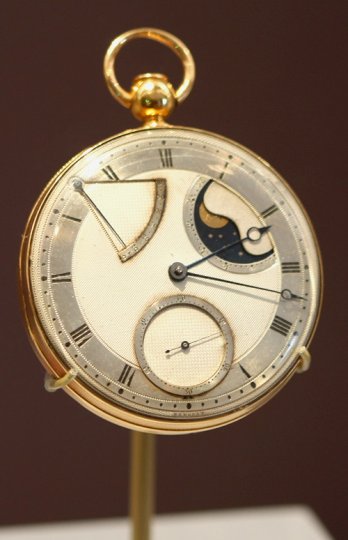 Breguet No. 5
The Revolutionary interlude
During the Revolutionary period, Breguet made regular trips to England, where he shared the fruit of his research with the watchmaker John Arnold, while enlarging his clientele, which already included the Prince of Wales. In 1793, fearing the consequences of his former relationship with members of the Court and his moderate ideas, Breguet returned to Switzerland. He pursued his research, while striving to run what was left of his Parisian workshops from across the Alps.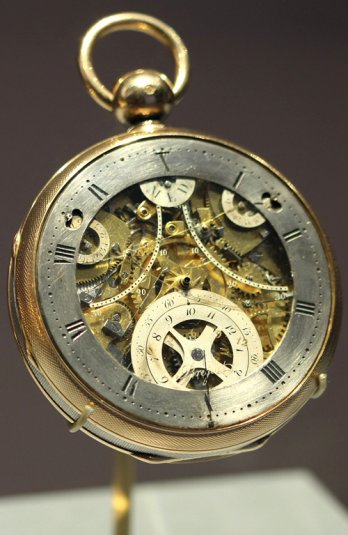 Breguet No. 45
On his return to Paris in May 1795, Breguet started up business again with new models, notably a simple watch with one hand, known as the "subscription watch" (an advance deposit of a quarter of the price was paid when the order was placed), launched with the aid of an advertising leaflet. This revealed the subtle balance between the researcher and the entrepreneur, who combined constantly updated unique models with functional timepieces. In 1796, Breguet invented a new type of travel clock that went on functioning during transportion. General Bonaparte purchased the first one to take on his Egyptian campaign.