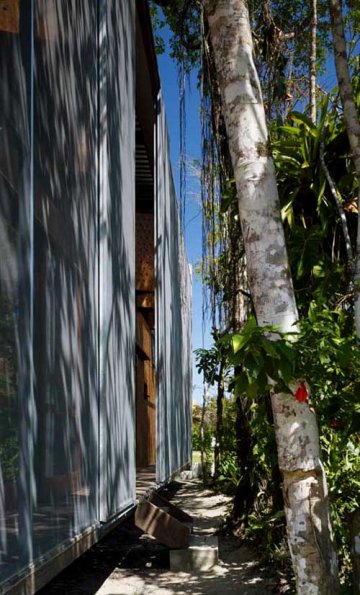 The R.R. House
How Nature influences the architecture - Vinicius Andrade + Marcelo Morettin
F. + N., May 27, 2019
ECO-FRIENDLY HOUSE WE LOVE.

The relationship between architecture and environmental sustainability may be expressed in a variety of different possible ways. Vinicius Andrade and Marcelo Morettin's R.R.HOUSE project, for example, demonstrates how impact on the environment can be reduced by choosing the most appropriate construction technique, in this case dry construction, or through the building's volumetric and functional set up, combining quantitative and qualitative aspects of environmental sustainability.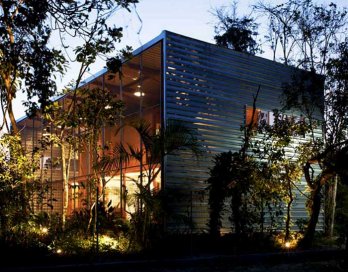 R.R. House by Vinicius Andrade andMarcelo Morettin_Nelson Kon
This holiday home is only a few metres from the sea on the northern coast of San Paulo in Brazil. A place of luxuriant vegetation with a hot, damp climate; a big refuge, a shell in which spaces are sheltered from the intense sunlight and frequent rain without stopping natural ventilation.
The whole structure is raised 75 cm above the level of the ground, supported by cement pillars cast on site, while all the other components used in the construction are prefabricated and assembled in situ. The dry construction method not only reduces assembly time and the chance of error but produces less wastes and consumes less energy, both during construction and for disposal at the end of the construction's useful lifespan. Choosing the dry construction system allowed the young Brazilian architects to construct a particularly environmentally friendly building while cutting costs and construction times. In only six months of work they built a 220 square metre home on two levels, applying the most advanced construction theories to make the entire building more efficient and less energy-consuming.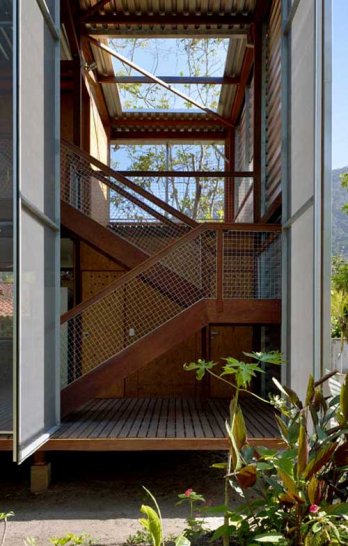 R.R. House by Vinicius Andrade andMarcelo Morettin_Nelson Kon