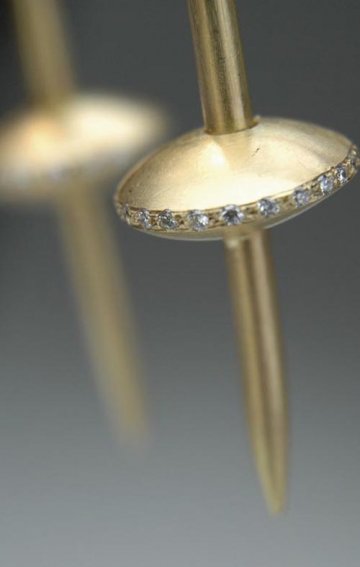 Iris Mondelaers
No Frills Objects!
Ludo Helsen, July 18, 2011
Portrait

Iris Mondelaers is no newcomer to the world of silver; indeed, she has been working in the field for more than twelve years. She is a versatile artist with a preference for the floral. Having trained as a jewellery designer at the 'Karel de Grote Hogeschool' in Antwerp and with a qualification in 'Diamond Grading and Identification' from the Diamond High Council, jewellerymaking is her principal activity. However, Mondelaers finds silversmithing equally interesting, and throughout her career she has made highly imaginative works of art and utility objects in silver.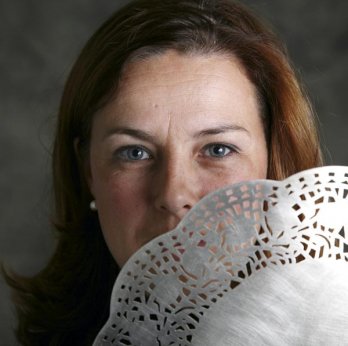 Iris Mondelaers/Portrait_Denis Kenis
Working as a jewellery designer I often come into contact with people who choose to commemorate a special event with a piece of jewellery. Consequently, I often meet them at the most wonderful times of their life: just before getting married or celebrating an anniversary, on the birth of a child, etc. This shows that jewellery is still often associated with rituals and traditions. It is these rituals which really interest me and which prompted me to design a silver object for the Sterckshof Commission 2008. Rituals often stem from old customs and many have a long history. So I wanted to bring these two aspects together: Flemish traditions and 'antiquity' reduced to the four ancient constituents of the material world. Like silversmithing, Flemish tapestry-making is a dying art, now only practised by a small group of specialized artisans. For the Sterckshof Commission 2008 I designed my own interpretation of this ancient craft.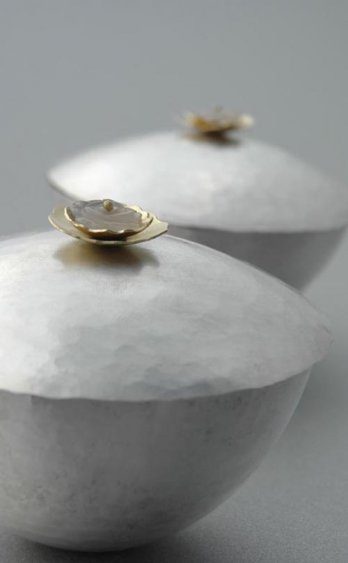 Bonbonnières "Aster & Axel"_Silver, gold, agate, 2007_Koen Lemmens