Graffiti
Born in the streets
Linda Chenit, June 29, 2009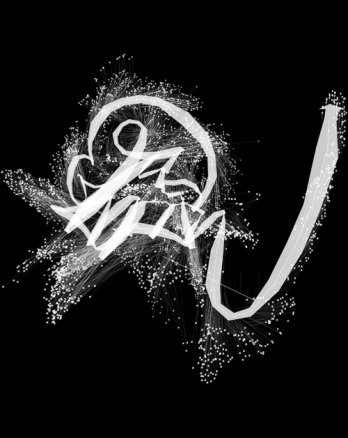 Evan Roth in collaboration with KATSU, Graffiti Analysis, 2006, New York
Cross-overs
The number of artists making art in the streets has multiplied as the phenomenon has spread across the globe. Moreover, graffiti is currently cross-fertilizing with other forms of urban art such as fly posting, stickers and stenciling, opening up new possibilities for art in the urban environment. Although much of this work may not be considered graffiti in the purest sense of the term, the use of letters, illustrations, or aerosol paint make it clear that many of the artists working in the streets today have developed their art in a dialogue with the aesthetics of graffiti.
Chosen for the singularity of their work and the force of their artistic vision, the artists invited to participate in the exhibition reflect the diversity of forms, styles, and influences in contemporary graffiti. For example, Boris Tellegen, one of the movement's pioneers in the Netherlands, uses his background in industrial design to create three-dimensional works. Swedish writer, Nug uses video to bring out the performative aspect of graffiti art, whereas JonOne, an American residing in Paris, has developed an abstract form of painting he calls freestyle, inspired by the gestural movement of the signature. Though not a writer himself, Evan Roth uses computer technology to analyze and classify graffiti writing and its aesthetics. Using painting and sculpture, Vitché draws from his Brazilian roots as well as from Indian and Aztec traditions. Tatoo art, punk culture, and the work of Joan Miró are some of the diverse sources of inspiration for the work of Basco Vazko. Hailing from São Paolo, the artist Cripta will represent Brazil's Pixação movement, which has developed a radically new way of writing graffiti and incorporating it into the city's architecture. Co-produced by the Fondation Cartier, a film capturing this unique phenomenon will be highlighted in the exhibition.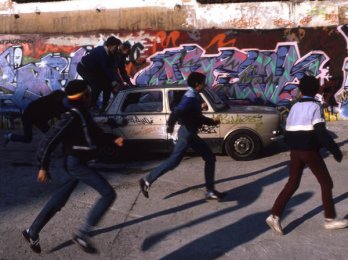 Henry Chalfant_Stanligrad, 1985
Lastly, for an exciting project in collabor collaboration with the Association Le M.U.R., two French artists will be invited each month to create large-scale works in the gardens of the Fondation Cartier. These works will be presented in the foundation's gallery space before being moved to the billboard of the Association Le M.U.R, located at the intersection of the Saint-Maur and Oberkampf streets in the city of Paris. Born in the Streets—Graffiti traces the origins of the graffiti movement while offering a panorama of the diversity of contemporary writing. It will provide the public with the opportunity to rediscover an art both ubiquitous and continually evolving, and thus relate to the city in a new way.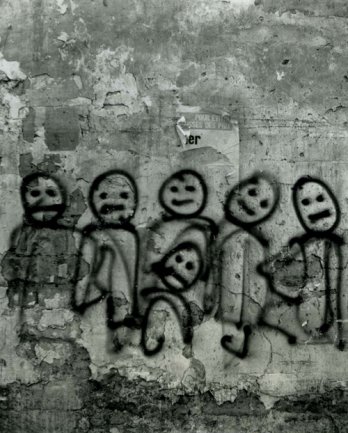 Gérard Zlotykamien - Adagp, Paris, 2009
fondation.cartier.com