Ying Gao
Fashioning the intangible: the conceptual clothing
Zanoah Bia + Anne-Sophie Gauclin_Volume2, November 4, 2013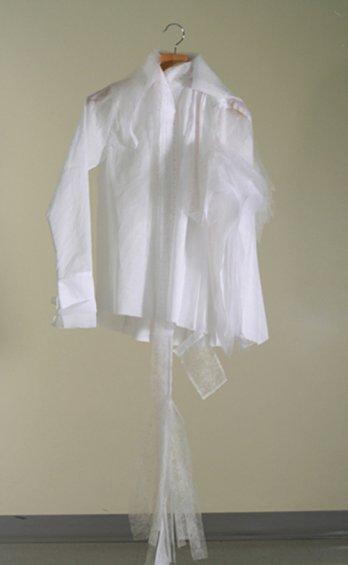 Michel Laforest
Creating "modulatable" garments
Ying Gao's project proposal is for a study trip involving a reflection on the function of apparel. Her original and rigorous creative approach challenges the notion of garments as we know them. Her work investigates the modular nature of clothing and its construction by observing transformations in urban spaces. The conceptual and esthetic framework of her designs will draw inspiration from the cities of Berlin and Nagoya, especially their impressive mass-transit systems. Ying Gao will be developing her project in collaboration with two Berlin-based designers as well as the Japanese industrial firm Amaike Textile Industry, inventor of the world's lightest fabric.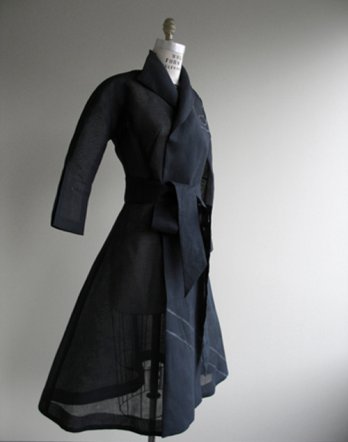 Ying Gao/Mimique_Dominique Lafond
The production phase of the project will extend over the next eight months. Ying Gao will present the outcomes of her research in Montréal by means of exhibitions, conferences, publications and teaching, and will also give presentations in Berlin and Nagoya.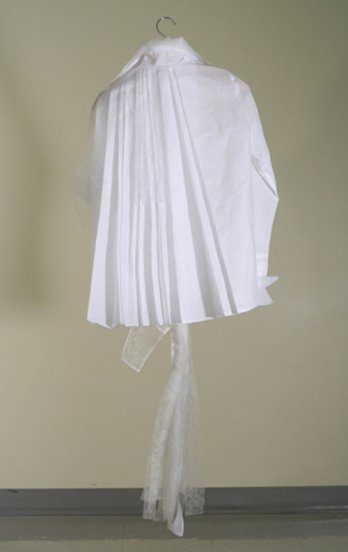 Michel Laforest