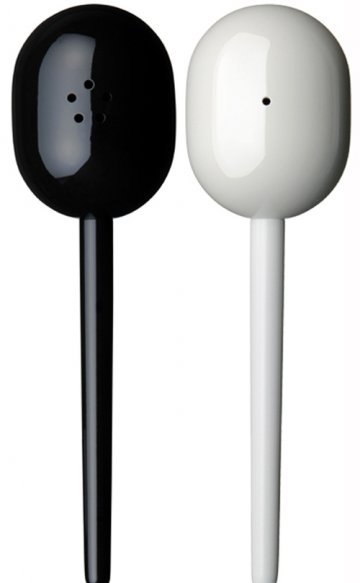 Naoto Fukusawa + Jasper Morrison
Making things visible
Gerrit Terstiege + Vitra M., May 11, 2009
This text was originally published in 2007 in the book
Super Normal – Sensations of the Ordinary
from Lars Müller Publishers.

"They said I'd never make it to Normal. They were wrong."
Bob Dylan at a concert in Normal, Illinois, 1999.
One thing is certain: with their "Super Normal" project Jasper Morrison and Naoto Fukasawa are treading uncertain ground. Neither the normal nor Super Normal can claim to be clearly demarcated concepts in terms of any scientific conventions. Although the etymology of normal relates it to the norm and the normative, our ideas of normality, of normal things and processes, are anything but normalized. Yet precisely the fuzziness of the concept is what Morrison and Fukasawa exploit in their eponymous exhibitions in Tokyo and London. Each of the everyday objects they recognize as Super Normal becomes evidence, testifying to thoughtful and deliberate design beyond pathos and the modernistic masquerade: A paper clip. A plastic bucket. A chair. The two designers have rounded up some 200 objects, presenting them on white blocks and steles. As such, each exhibit achieves maximum effect in shape, color and materiality while also entering into a dialogue with all the other things united in the exhibition. Naoto Fukasawa:
"Surprisingly there was not a single collision in our opinions. We talked primarily about what to include in the exhibition, or not, in order to make the idea of Super Normal more understandable to general audiences."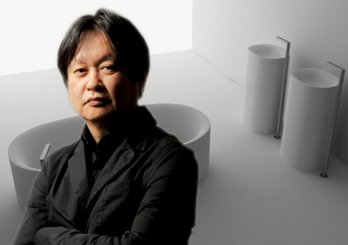 Naoto Fukusawa_Portrait
In this exhibition an affinity becomes apparent between what is Super Normal and what has become archetypal as the result of a long design process. The history of a product, lasting anywhere from a century to a millennium, ultimately leads to the genesis of an object that conjures the picture we all see in our minds when we hear or read the word "chair," for instance. Morrison's Plywood Chair of 1988, produced by Vitra, certainly comes quite close to the archetype of a chair. But a closer look reveals differences: the gentle sway of the backrest; the intentional flaunting of the simple, flattened Phillips head screw; the surprising lightness of the chair; and not least the exceptional simplicity of its construction, which is clearly evident on the underside of the seat. Such properties distinguish this chair from a merely archetypal seating object, a quasi three-dimensional pictogram. The same is true of Naoto Fukasawa's "Déjá-vu" stool for Magis, whose form and proportions seem to be of almost rustic plainness. Here, too, it is the selected material, in this case aluminum, and the resulting reflections and lightness, that distinguish the stool. This stool spontaneously reminded me of Jeff Koons' Rabbit, in which the American artist transformed an inflatable toy bunny into a chrome-plated sculpture.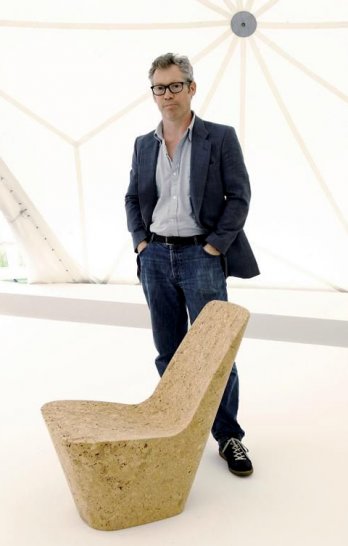 Jasper Morrison_Portrait
Fukasawa, too, converts an existing form, conventionally associated exclusively with a certain material (wood), into a Super Normal object, through his idiosyncratic choice of a new, unconventional material. And this is where the difference between the normal and Super Normal product becomes apparent: Super Normal refers to the normal – in the sense of adopting a familiar form and aesthetic – without being "normal" itself and merely availing itself of traditional shapes, materials or production techniques. It is precisely the conscious distance the Super Normal object maintains from its precursors that can become a subtle signal. The shape of Morrison's electric kettle for Rowenta, for instance, resembles an electrified jug – we recognize it instantly from everyday encounters with jugs or from Morandi's still lifes; we can operate it intuitively, and its grace coupled with super normality even manages to compensate for its technical deficiencies. (Rowenta's production was so shoddy that neither the process of turning it on nor the automatic shut off were as efficient as in much uglier specimens of this product type!)