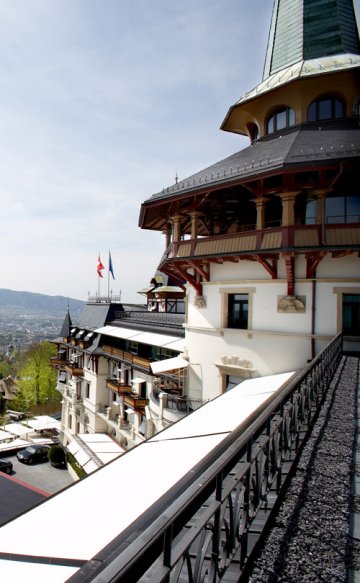 The Dodler Grand Hotel
By Norman Foster & Partners
F.N., August 17, 2015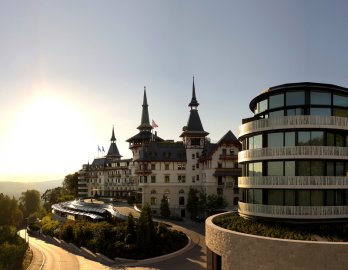 The Dolder Grand Hotel/Outside_Pablo Faccinetto
The historic Hotel Dolder, a bold, imposing, organic building on the hill by Lake Zurich, reopened in 2008 after a renovation project by Foster+partners.
 The Dolder Grand Hotel was originally a luxurious private clinic in the classic Mitteleuropean style; in 2004 renovation work began to eliminate later additions due to restyling of the hotel in the Twenties and again in the Sixties.
 The historic hotel, originally designed by Jacques Gros in 1899, was redesigned inside, with the addition of two new side wings, and the outer façades were restored to their original red and ochre.

The new wings made entirely out of glass house a luxurious spa and a new dance hall. Aluminium balustrades complete the design of the façade with geometries that link the building with the forest around it.
 The most important new addition is the spa, a 4 thousand square metre area containing a large spa pool accessed via a corridor dug into the soil, starting in the forest outside and ending in the pool area. Openings in the walls of the spa let the sunshine in and offer guests light with shadows to protect their privacy.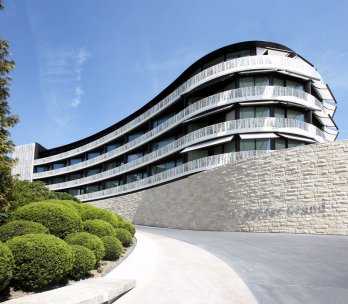 The Dolder Grand Hotel/Exterior_Pablo Faccinetto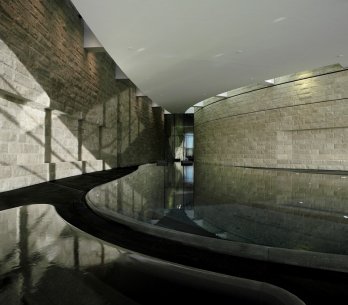 The Dolder Grand Hotel/Spa pool_Stefan Schmidlin