Hella Jongerius
A Conversation with Hella Jongerius…
Louise Schouwenberg + Vitra M, August 26, 2013
Hella Jongerius/H.G. Chair
LS: The name of a star designer also plays a big role in the meanings and stories game. Chairs are not appealing because they are comfortable to sit in, maybe not even because they are beautiful, but because they bring a real Ron Arad or Marc Newson into people's homes. Or they buy them both, so they can stare at each other.H.J.:
It is even worse than that. Those two designers are primarily purchased by collectors who put the products in storage as speculative investments.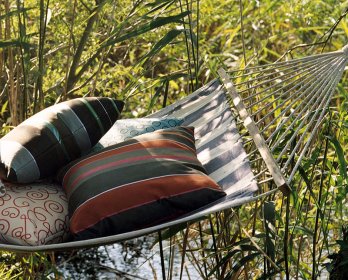 Hella Jongerius/Hamac
LS: That game, as we call it, is part of the law of the marketplace. Consumers are seduced with big promises, and as soon as they arrive home with their purchases, they are quickly bored or disappointed. Then they have to go after the next promise, the next illusion, the next acquisition. The economy does not profit from contentment or satisfaction. It is to your benefit as well that consumers always want to exchange things for something new. 


H.J.:
That is not entirely true. Those developments reach a saturation point. You cannot fill up your home with awkward magazine icons and still feel happy living in it. I suspect the crisis will bring a thinning out of people in the profession, and that is sorely needed. Thanks to the unbridled drive to consume, there has been more and more demand for more and more disposable products. That brought a wild growth in the design world. Today, there are so many furniture manufacturers and an unbelievable number of designers attached to those producers. There has been a lot of employment in the last few years for people who want to pretend they are designers. As a result, we have year-round furniture fairs with giant halls filled with unbelievable junk. Excuse the word. They are rip-offs from better designs, furniture that you can see would fall apart in no time at all, and so ugly! It is high time that less is produced, but that it is of better quality. You should not be lighthearted about buying a sofa, as if it were some short-lived gadget. I want to design high-standard products that you select with care, that you want to keep with you your whole life, because they really mean something and because they are well made.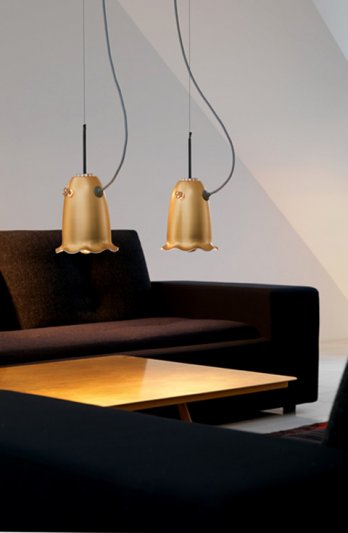 Hella Jongerius/Lights Blossom
LS: I will answer with the same question again: is it not simply time for products to function well again?H.J.:
The answer is still no. It serves no purpose just to look back and regret the loss of functionality. Essentially design is not art but a service profession. That is still the case when you know that a product represents added value that transcends basic functionality. The strict concept of functionality – a chair is for people to sit in, a cupboard to store things in – was undermined over the course of the 20th century. You could say it was unmasked. As far back as modernism, things were not exclusively functional, but were also about something else. The ideology of form following function produced an exceptional number of recognizable icons that we can immediately link to Le Corbusier, Jean Prouvé, to Eileen Gray or Ray and Charles Eames. If their forms had actually simply followed function, wouldn't that be a lot more difficult?