THE TAG
An Gallizia collection at The Grand Palais
Albane Champey + Katia LHammi, March 30, 2009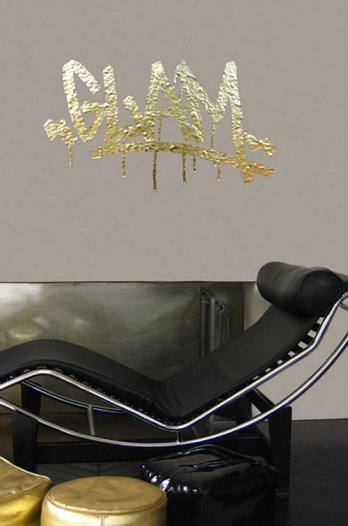 TAG AT THE GRAND PALAIS/Tag décoratif_Glam
Each of the 300 works in this exhibition comes from an encounter between the leading T.A.G. (Tag And Graff) artists and Alain-Dominique Gallizia, who has spent the past three years in a constant quest for the last art form of the 20
th
century. They show how the artists, who were all actively involved in shaping this project, intend leaving an indelible trace of their talent.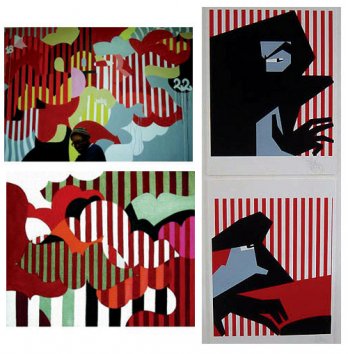 TAG AT THE GRAND PALAIS/Jay One
All the works follow a unifying and threefold principle: the same format (a horizontal canvas in two parts measuring 60x180cm), the same theme (on the left the artist's signature, and on the right an open interpretation of the theme "Love") and if possible produced in Alain-Dominique Gallizia's studio in Boulogne-Billancourt, which he opened to the artists. The (some would say crazy) objective is to create a comparative record, both artistic and historical, instantaneous and eternal, of this movement.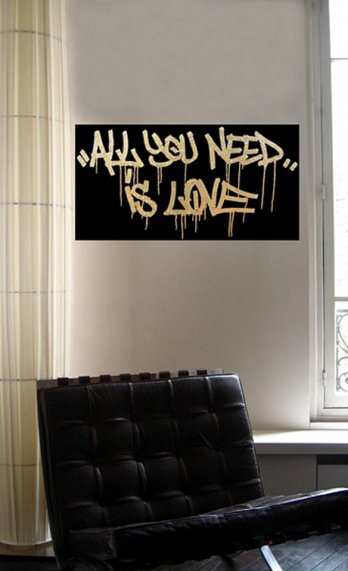 TAG AT THE GRAND PALAIS/Graffiti éecoratif_All you need is love
The Gallizia collection speaks volumes about the energy on the street, where every nationality can express itself from the American pioneers and European stars to the up-and-coming generations in Korea (Reach), Iran (Isba) and Brazil (Nunca). Bubble letters, cloud letters, block letters, chromed signatures, restyled and freestyle cartoon characters… the works at the Grand Palais form a unique and multiple panorama of styles and colours.