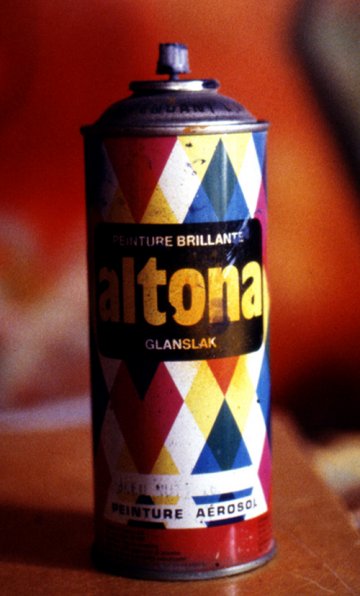 THE TAG
An Gallizia collection at The Grand Palais
Albane Champey + Katia LHammi, March 30, 2009
By commissioning works from the foremost graffiti artists, Alain-Dominique Gallizia has compiled - and continues to compile – the most important painted record of what was, until now, an ephemeral art. Now 300 works have been brought together for an unprecedented project in the history of Art, shown in a world-first exhibition at the
Grand Palais.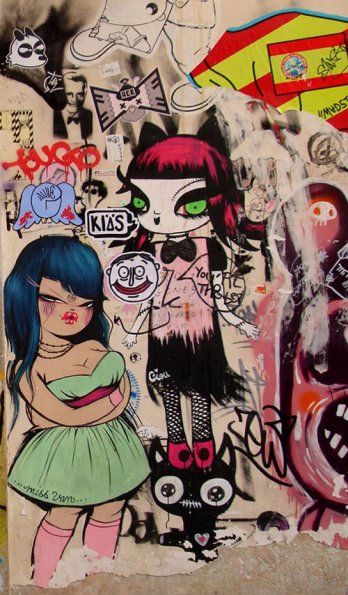 TAG AT THE GRAND PALAIS/Miss Van_Ciou_(aikijuanma)
From the street to the Grand Palais. For the first time ever, this art sauvage is being shown at a Paris cultural institution, in the south-west gallery, undergoing restoration, on the first floor overlooking the nave. This new gallery provides an exceptional 700 square metres of space under the glass-panelled roof of the Grand Palais.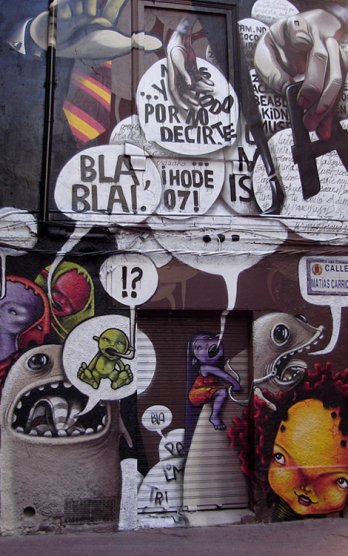 TAG AT THE GRAND PALAIS/CasaGraffiti_SARAGOSSE
Tags
, in which the artist signs their nickname or street name adjoined to their house number (Stayhigh 149, Tracy 168 and many more), first appeared in the 1960s in the US, and were brought to wider public attention on July 21, 1971 when The New York Times ran a seminal story on the tag artist Taki 183. After the simply-drawn letters of tags came graffiti. This aerosol art sparked a new style of calligraphy, a worldwide cultural challenge, and heated competition between graffiti artists. This new art form was brought to France from New York in 1983 by Bando, who wrote his name on walls around rue du Bac, the birthplace of Parisian graffiti art. From the Stalingrad Métro station to the Louvre, walls old and new around the city were soon covered in art by Skki, Jayone, Spirit, Psyckoze and others.