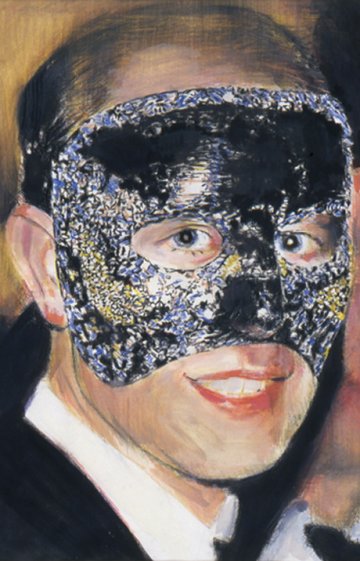 Jean-Luc Blanc
OPERA ROCK!
C.C., March 16, 2009
For some fifteen years, Jean-Luc Blanc has been selecting printed images taken from films, postcards, press photographs, magazines, etc. that he compiles and disorganises. These images (partially brought together in the exhibition for the first time) form the core of his creative drive. His works draw upon them according to an unalterable process. At some point in time, an image will pop up, catching the artist almost unawares. By isolating a motif, he makes it his own. Removed from its context, the isolated motif is then reworked on paper or canvas, with pencil or oils. It is reframed, more often in close-up and can even undergo several successive treatments ranging from layered-type texturing to cosmeticoadvertising style smoothing. such a modus operandi gives the artistís works their ambiguous, enigmatic character.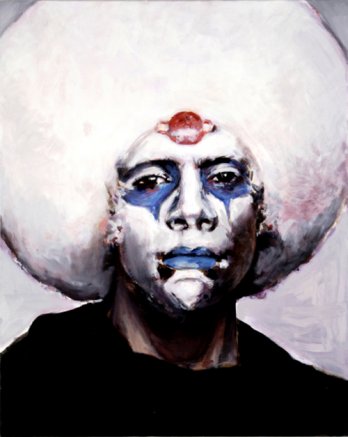 JEAN-LUC BLANC - OPERA ROCK/_Sans titre, 2005_Huile sur toile_collection particuliere_Paris
Whatever the case, the reworked, vampired motif can prove to be unnerving. Whilst Jean-Luc Blancís drawings and paintings appear to form a compilation of deja vu, in fact they break away it. By substantially modifying the images from which he works, Jean-Luc Blanc lends them with a new significance. He gives them a different voice, activates their potential. He gives them a new charge.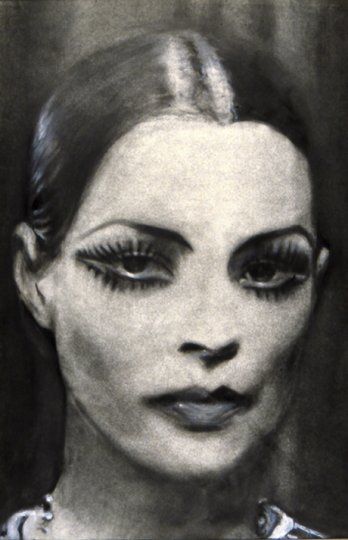 JEAN-LUC BLANC - OPERA ROCK/_Sans titre 1997, crayons et huile sur papier_Collection particulière.
Whether it be the numerous faces which challenge and stare at the visitor or the inhabited still life portraits scattered over the interzone between the world of the dead and that of the living, all these works exert both fascination and repulsion because they play on the very notion of petrifaction. The resultant "atmospheric" perceptive unease is all the more persistent as the apparent simplicity of these quasi cinematographic lampoons and the very ordinariness of the intent, barefaced stars, starlets and nonentities make it impossible, at the outset, to understand the long process of maturation behind their creation. For that reason, in particular, the exhibition has been designed as an area of acclimation which does not claim to "reveal the secret behind each image", to quote the artist, but rather to explore further the imagination with which they are imbued.