Sophie Ristelhueber
Temporal + spatial + Images
J.D.P.M, March 9, 2009
Since the early 1980s, Sophie Ristelhueber has been building up a body of powerful yet restrained images that take an allusive approach to the complex realities of the contemporary world. She has extended this rigorous practice into other media, always working with great economy of means, making films and videos, sound pieces and installations. For exhibitions, she often enlarges her photographs to "tableau" or "painting" size, and sometimes sticks them directly on the wall like posters. She has published a dozen artist's books, which she designs (layout, size, choice of texts) with the same care as her exhibitions.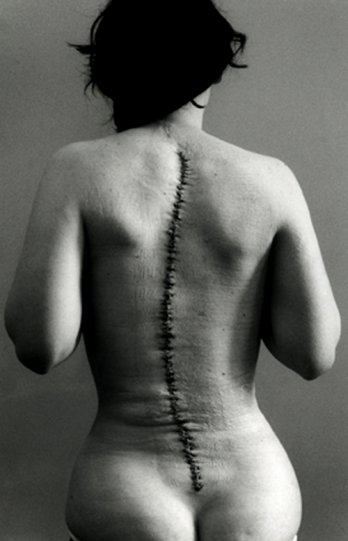 Sophie Ristelhueber Every One # 14, 1994
In
Fatigues
, made for what is her first solo exhibition in France, she films her own images and confirms the experimental dimension of her work. This exploration of her photography in its dialogue with the exhibition context continues throughout the Jeu de Paume as she mixes formats, media and series, making the most of the natural lighting and the views of the Tuileries gardens.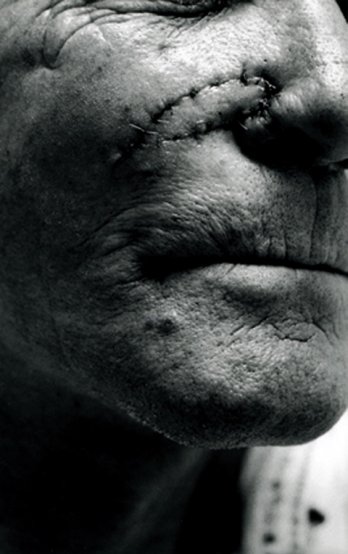 Sophie Ristelhueber Every One # 8
Born in Paris in 1949, Sophie Ristelhueber studied literature at the Sorbonne and École Pratique des Hautes Études in the early 1970s and went on to work in publishing and the press. Looking for a new direction, in 1979 she was commissioned by Belgian artist François Hers to write a text for his colour photographs of social housing, which he titled Intérieurs (1981). In the end, she did not write the text but instead made her own black-and-white photographs of the inhabitants. In 1980 she made a film, San Clemente, with Raymond Depardon, which was released in 1982. Also that year, she went out to Beirut and brought back a series of images that were radically different from the kind of photojournalism seen in the media.