Laure Tixier
Plaid Houses
Valerio D'Alimonte, February 23, 2009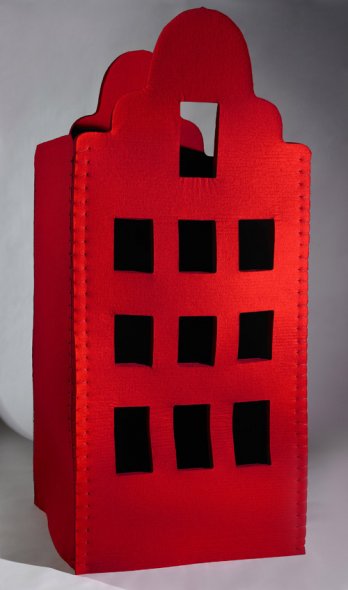 Laure Tixier/Series of nine sculptures_Feltgallery
Gacha Gacha, 2006 - 2007
The title of Gacha Gacha evokes the name given in Japan to automatic toy dispensers, Gachapon, a word that combines two onomatopoeias, "gacha" for the sound of the machine's handle bar and "pon" for the sound the capsule makes when falling into the dispensing tray. The toy capsules represented in this series of drawings contain small residential units. The succession of the drawings suggests a modular and random architecture.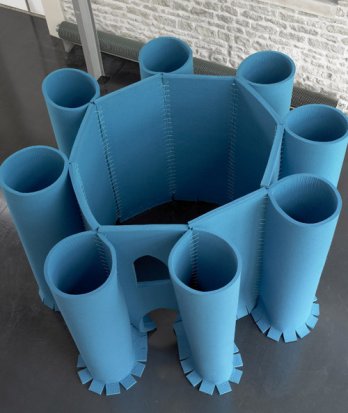 Laure Tixier/Series of nine sculptures_Feltgallery
Toontown Année Zéro, 2000
The animation film Toontown Année Zéro, a work that belongs to the Mudam Collection, picks up the opening and closing shots of Roberto Rossellini's renowned film Allemagne Année Zéro. The town which the animation film character wanders around evokes a Disney kingdom in ruins.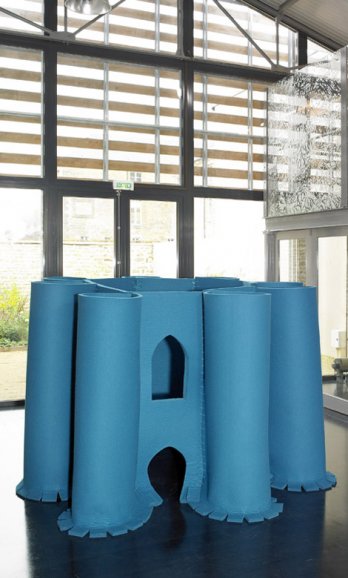 Laure Tixier/Series of nine sculptures_Feltgallery
Schön Île d'Utopie, 1996 - 1997
With Schön Île d'Utopie, Laure Tixier interprets famous maps of ideal cities taken from different periods in the history of architecture, in this case "recycled for the happiness of dogs". The dog kennel becomes the fundamental element for representing architectures such as the Bauhaus "standardised construction", the suprematist "Proun" of El Lissitzky, or Le Corbusier's "City of three million inhabitants". The ensemble casts a humorous and ironic look at the notion itself of utopia.