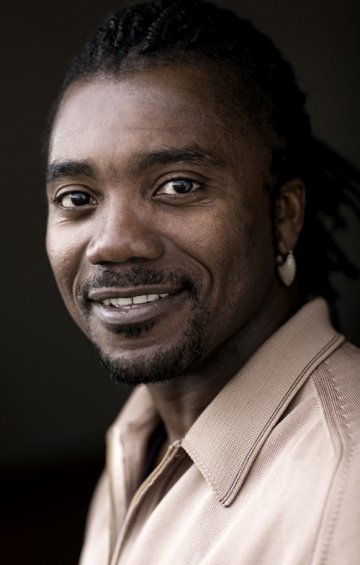 Christian Graciel
Twenty things you should know about Christian Graciel...
E.D.M., May 21, 2012
Portrait

After a ten years experience in the fashion industry, Christian Graciel (born in 1970 in Douala, Cameroon) decides to launch his own brand in 2003. Always fascinated by nature, the designer from Cameroon starts to sculpt bags and jewels out of tropical wood and shell, that he handles with great respect. Thanks to his cooperation with Bugis fishermen in Bali and the best craftsmen, his inspiration comes to life. Expressing the pureness and beauty of Nature in a very contemporary way, the artist creates perfectly unique accessories: rings, brooches, necklaces, jewel buttons, belts and precious bags made of shell, mother of pearl, but also of teak burl, palm tree and rose wood.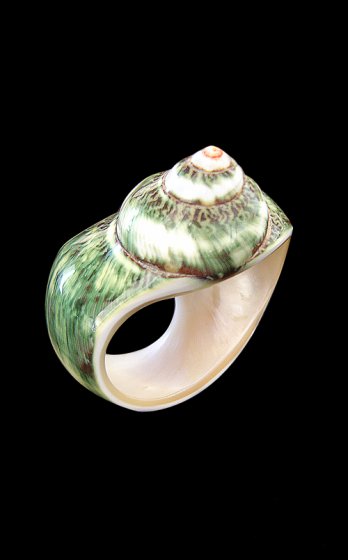 Christian Graciel/Green big shell ring
EgoDesign : Who are you / how would you describe yourself?
Christian Graciel:
an observer of life, world, people, nature and fashion

E.D.: Tell us more about your works?CG.:
Purity and classicism in raw wood and mother of pearl materials

E.D.: Is there a philosophy behind Christian Graciel? Your work?CG.:
The respect of materials, also giving the best of oneself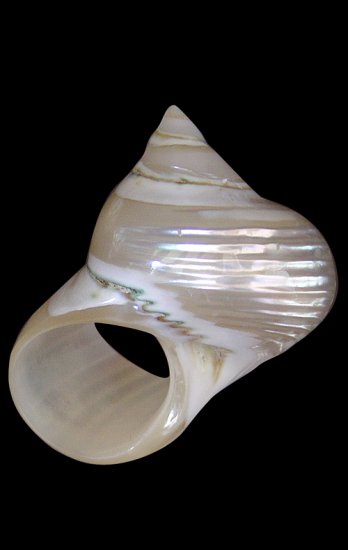 Christian Graciel/Golden_big shell ring.
E.D.: What do you consider your influences, what inspires you?
CG.:
The nature, people of fashion industry, in the past and the present

E.D.: How would you explain Design? CG.:
Simplicity, comfort and details finishing

E.D.: Your favourite materials in design and why?CG.:
Furniture and industrial design for their strength and history carried.