Design available for production
13 VIA Projects Assistance Grants
Yves Gradelet, February 16, 2009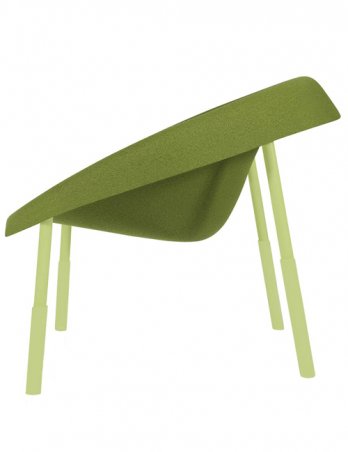 Bruno HOUSSIN_Sesta, 2009_Marie Flores
Bruno HOUSSIN - "Sesta" seat
The innovating principle of this seat lies in the simultaneous presence of a heat-moulded polyester shell covered by foam and fabric. The sandwiching of all three materials ensures solidity, thinness, liberty of shape, and comfort. The seamless textile cover makes the seat's line all the more fine and clear. Dissociable and stackable shell and structure facilitate transport and storage.
Philippe NIGRO_Twinchairs, 2009_Marie Flores
Philippe NIGRO - "Twin chair"
Based on the idea of two-in-one, these twin chairs remain functional even when stacked. The difficulty in putting them together lay in the juxtaposition of two materials that have distinct physical properties. Fitting the two chairs together means cutting down these materials to the absolute minimum while retaining mechanical resistance, which required knowhow in both joinery and metalwork. Mono-materials – wood and metal – ensure that Twin Chairs are easy to recycle.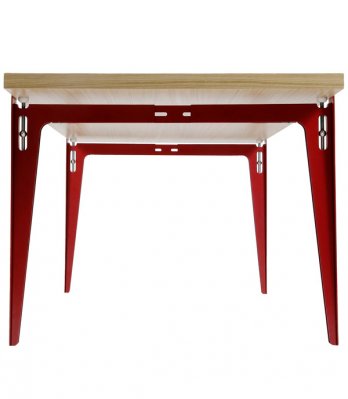 Philippe NIGRO_Pietement, 2009_Marie Flores
Philippe NIGRO - "Universal base"
This trestle-like solution for a multi-use base adapts to all types of plateaux, regardless of thickness, width, length and material. It brings together a clamp-type assembly system and a sliding principle that allows adjustment of width. For an extra-long top, three bases are used. The supports are made of folded and welded steel, thus bringing industrial workshop codes into habitat. They enable installations that are personalized, permanent or adaptable.